Highlights of Alumni Who Majored in Nursing
We prepare nurses of the future with a curriculum that offers hands on experience and an emphasis on developing critical thinking, ethical decision making and effective communication skills.
Our nursing students start to develop their skills early--their sophomore year--and practice often. Whether in simulation or during clinical experiences, our nurses get experience in a variety of clinical settings so they are prepared for any challenge.
Our nurses graduate prepared to provide quality care to patients across the lifespan and in all health care settings. They are able to adapt to advances in technology and health care, and are leaders in their fields. Meet some alumni: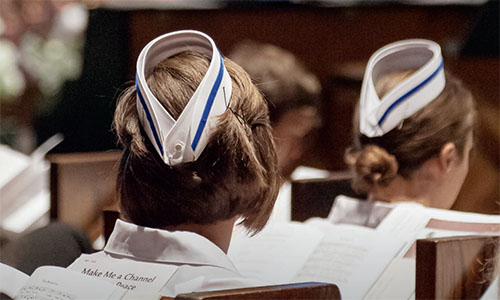 I Am a Nurse
We pay tribute to this special group of Anselmians through a selection of nurse pinning essays from members of the class of 2019.