Welcome to the Hilltop
Since 1889, Saint Anselm College has provided a transformative education shaped by Catholic and Benedictine values and a liberal arts foundation. Here, you are part of a welcoming community where you will discover your passions, experience cherished traditions, and unlock your full potential.
99.00 9999 %
of the class of 2021 was employed, continuing their education, or in service within six months of graduation
Top 100.00 100100
national liberal arts college by Forbes
# 24.00 2424
most engaged in community service by Princeton Review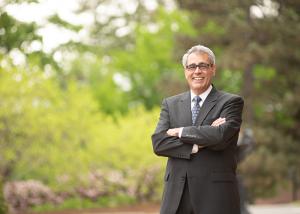 "I believe with all my heart that today's world needs Saint Anselm College, a place that is infused with the Catholic and Benedictine values of community, hospitality and love, where the humanities, arts and sciences and professional programs like nursing, criminal justice and business build on our liberal arts core rather than compete with it. We need a place where you don't have to choose between career outcomes and life outcomes. That place is Saint Anselm."
---
In the classroom and in the community, an Anselmian education will challenge you to find your best self.
---
Anselmian News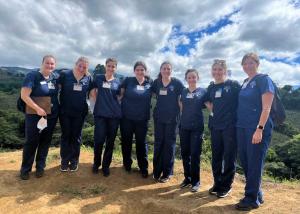 Academics
Last month, 14 junior Nursing students embarked on a weeklong trip to Costa…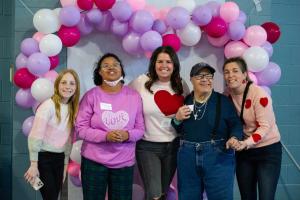 Community
A beloved tradition returned to campus on February 11, as the Meelia Center…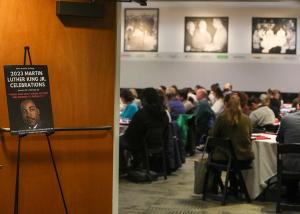 College Initiatives
The Saint Anselm community reflects on the words of Dr. Martin Luther King…
FEATURED FACULTY MEMBER
Criminal Justice Professor Kaitlyn Clark '09 was featured in the most recent issue of Portraits Magazine's Focus on Faculty.
"We're providing [students] with the knowledge that our doors are always open, that their peers are available to them. We're not going anywhere—just because you have your diploma, that's not the end of your relationship with us."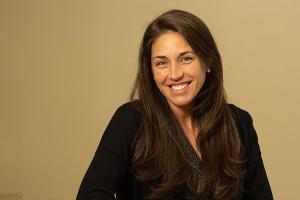 Anselmian Events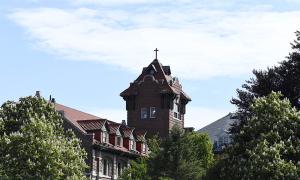 The Center for Ethics in Society is proud to host Women of Influence, a three-part series devoted to topics relating to women's success in business and governance. 
Session Three: Entrepreneurship - April 19, 5:00 - 7:00 pm
Innovative entrepreneurship requires courage, creativity, and patience, and often relies on community support. In the third and final session of this Women of Influence series, panelists will share how they started their own businesses, the support they received, and how their businesses have improved their communities.
This three-part series will examine challenges and opportunities in getting a career started, the importance of a good mentor in professional development, and the courage, creativity, and patience required for innovative entrepreneurship. Research indicates that companies and organizations with a greater number of women at the executive or board level tend to perform better financially. Consequently, allowing women to progress without glass ceilings or sticky floors is a good business decision, as well as a great benefit to the economy and society overall, particularly in a context of talent shortage. Parity at the decision-making level of an organization is crucial. Enabling women at all levels to achieve career advancement creates a pipeline of female talent and increases the representation of women in sectors where they have historically been underrepresented. 
Sponsored in part by the NH Business Review.

Location Information
The series will take place in the Blake Room in the Savard Welcome Center at Saint Anselm College.
All members of the public are welcome to join us for one or all three sessions!
Contact Information
Hannah Beaudry
Program Coordinator - Center for Ethics in Society
603-641-7230
Additional Information
Session Three Panelists
Tiffany Eddy: Tiffany Eddy is a communications specialist who is responsible for the development and execution of strategic communications for all clients. She spent nearly two decades as a broadcast journalist, focused on taking complex issues and synthesizing them into understandable concepts for a large audience. Tiffany has been honored with the prestigious Edward R. Murrow Award, is a three-time Emmy nominee and her work has been recognized for excellence by two New Hampshire Governors. Tiffany now works with clients on multiple platforms to assess their specific needs and then execute the best plan to communicate their message. She is the founder of S3 (Smart, Strong, Sassy), a hair care line that empowers women.
Amy LaBelle: Winemaker, entrepreneur, author, and media personality, Amy LaBelle is an international phenomenon with local roots in New Hampshire, but quickly growing across Boston and the Northeast area. As the co-owner of LaBelle Winery, her passion, commitment, and hard work have made Amy the lifestyle personality to watch in 2023. She not only produces award-winning wines, but she launched two wineries that have put New England on the wine map, quickly positioning her as a key player in the wine industry.
Alex Horton: Alex Horton is a restaurateur and small business consultant dedicated to enhancing and elevating the small business community in the Greater Manchester area. She is the owner of Café la Reine and Café la Reine - North End here in Manchester. In addition to operating her restaurants, Alex owns a consulting business, A. Horton Consulting, LLC. She has assisted clients in business planning, operations, management, and sales. Alex currently serves on the Greater Manchester Chamber Board of Directors as a member of the Executive Committee and is a Manchester Transit Authority Commissioner. She graduated from Saint Anselm College in 2011, participated in Leadership Greater Manchester Class of 2016, and completed her RYT-200 hour yoga teacher training with Boston Yoga School in 2019.  She also teaches weekly yoga and barre classes at Barre Life in downtown Manchester. Alex was recognized in the Union Leader's 40 Under Forty in 2015, WZID's Most Outstanding Women in 2015, Manchester Young Professional's Young Professional of the Year in 2015, and Saint Anselm College's 10 Under 10 in 2017.
Linda Johnson (moderator): Attorney Linda Johnson is a Director with the law firm of McLane Middleton, Professional Association where she serves as Vice-Chair of the firm's Education Law Group. Linda focuses her practice on understanding and serving the needs of independent day and boarding schools. She is recognized as a national authority on student and campus safety issues, risk management, crisis response, employment law and independent school law issues. Linda has also been named as a leading labor and employment law attorney in a survey of the legal profession conducted by Business New Hampshire Magazine. She is AV rated by Martindale Hubbell which is the highest rating for legal ethics and services. She is listed in Woodward's Best Lawyers in America for both employment and education law, and in New England SuperLawyers. Linda is the Chair of the Board of Trustees of the New Hampshire Women's Foundation. She has been selected as an Outstanding Business Woman of New Hampshire by N.H. Business Review, was awarded the Philip Holman Gender Equality Award, and was a recipient of the Jon Meyer Civil Rights Award and Marilla Ricker woman lawyer of the year. In 2019 and 2021 (the only two years of the award), she was selected by New Hampshire Business Review as part of the "New Hampshire 200" The Granite State's Most Influential Business Leaders.
Event details for Women of Influence: Part Three, Entrepreneurship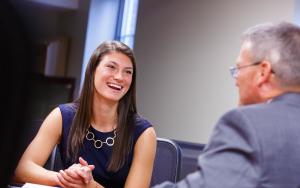 Students and alumni are invited to join the Career Development Center (CDC) for this special event that pairs the latest tips and tricks of professional etiquette presented by nationally recognized expert, Jodi Smith, of Mannersmith Consulting, and a lively networking reception.  
Date/Time
April 20, 2023 from 5:00 PM - 6:30 PM
Location Information
The Event Space in the Jean Student Center
Contact Information
Lauren Burrows
Additional Information
This event is made possible by the generous support of corporate sponsor Enterprise Holdings.