A Saint Anselm education is an investment in your future that yields a lifetime of rewards. Approximately 98% of Saint Anselm students received some form of institutional grant or scholarship assistance. Through scholarships, grants, loans, payment plans, and other forms of financial assistance, you may discover the cost of attending Saint Anselm is less than you think.
Our Office of Financial Aid is available to assist you every step of the way. We're committed to making the process of investing in a Saint Anselm education as easy as possible for families. Click on any of the links to the left to learn more about our available financing options.
Saint Anselm Financial Aid Codes
FAFSA: 002587
CSS/Financial Aid PROFILE: 3748
| | |
| --- | --- |
| Saint Anselm Costs 2018-2019 |   |
| Tuition: | $39,900 |
| Room & Board: | $14,500 |
| Comprehensive Fees: | $1,300 |
| Estimated Miscellaneous Expenses: | $3,594 |
| Total: | *$59,294 |
*We estimate 2018-2019 annual costs for books, supplies, transportation and miscellaneous expenses to be approximately $3,594, although costs will vary by student.
View Financial Aid Consumer Information (2018-2019)
In accordance with the Higher Education Opportunity Act, the Office of Financial Aid at Saint Anselm College developed and adheres to a Code of Conduct and Statement of Ethical Principles (PDF/32KB).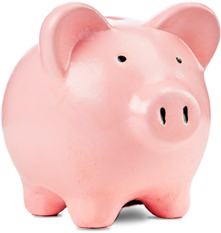 98%
Scholarships and Financial Aid Booklet