Regional Ethics Bowl Winning Team Announced
By Cole Crusciel & Jason Sorens | February 19, 2020
The Center for Ethics in Business and Governance (Center for Ethics) is happy to announce that St. John's High School from Shrewsbury, Mass. has won the New Hampshire Regional Goodchild Ethics Bowl held on Saturday February 1st at Saint Anselm College. St. John's was the only Massachusetts school competing in the New Hampshire tournament.
St. John's earned enough points through three preliminary rounds of competition to advance to the championship. There, the team defeated Merrimack Valley High School to move on to a virtual playoff against Medford High School, winners of the Tufts University Ethics Bowl. The winner of that playoff earns a seed in the National High School Ethics Bowl, to be held at the University of North Carolina in April.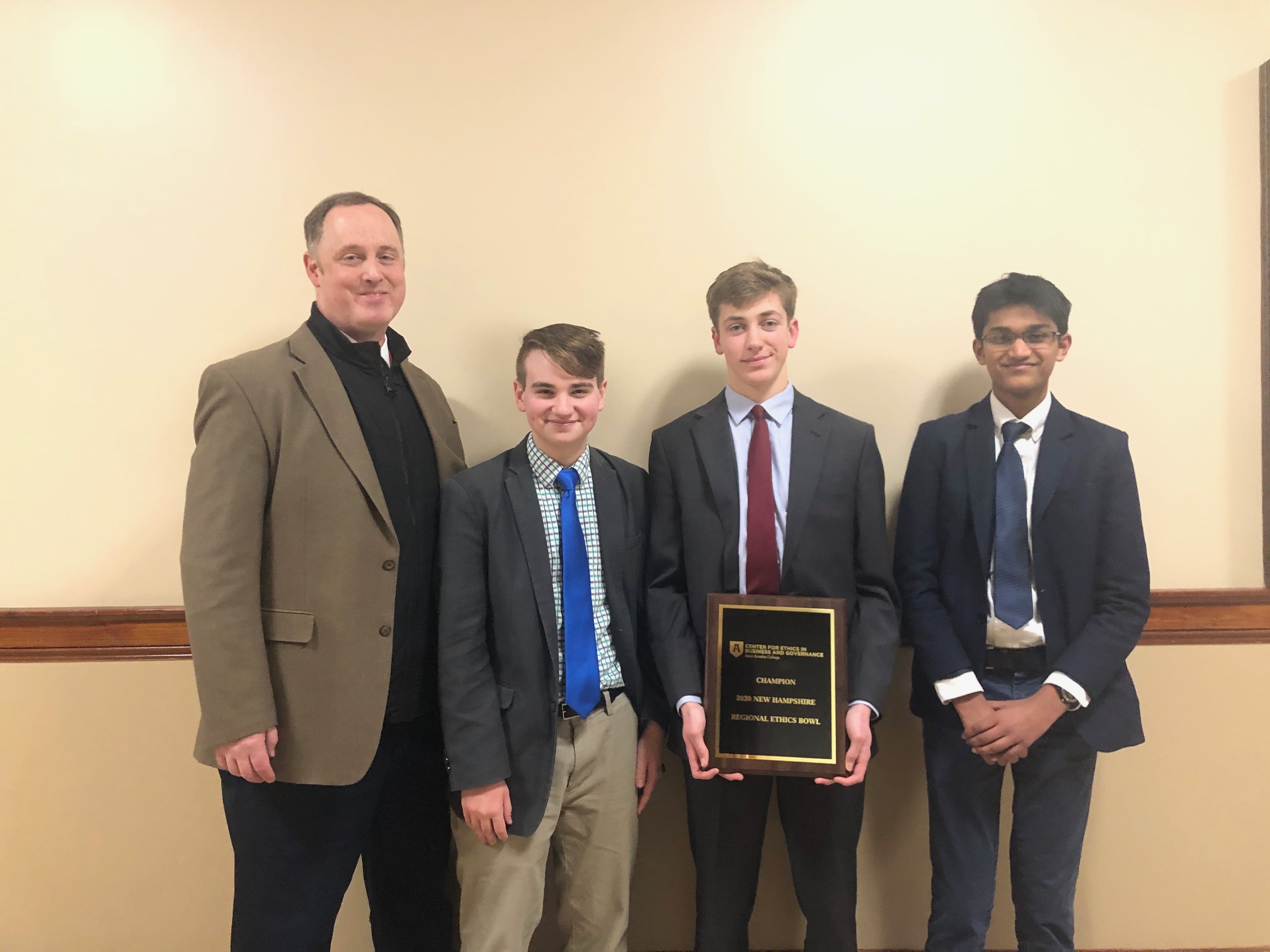 Ethics Bowl tests students' ability to think deeply about the moral considerations that help to solve an ethical dilemma. Upon the start of a round, teams were given the scenario and three minutes in which to formulate an argument. Following the presentation of this initial defense, both the opposing team and judges were given time to consider the case and to question the validity of the arguments. The presenting team was allowed a response to these critiques.
Judging was based on teams' ability to consider all sides of an issue, to present and defend their position on the issue, and to respond to questions and concerns from the opposing team and judges. Points were awarded by a panel of Saint Anselm College professors and Center for Ethics directors and interns.
The New Hampshire Regional Goodchild Ethics Bowl takes place with the generous support of Ken Goodchild.