Dover Mental Health Challenges and Response: A Conversation with Dover Community Leaders
April 21, 2022 | Virtual
The City of Dover's first responders, emergency departments, social service entities, and schools are facing an increase in mental health related crises. Communities across the country are facing this same reality. Please join us on April 21st for a Zoom Webinar, where experts from Dover, NH will discuss what the mental health response looks like right now, the challenges and areas of success, and what the next steps are moving forward.
Coming in May - Dover Mental Health Challenges and Response: A Community Discussion 
Coming in June - Dover Mental Health Challenges and Response: Some Recommendations
Panelists and Moderator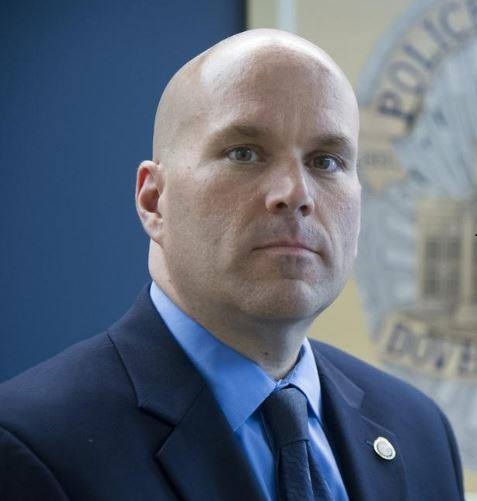 Chief William Breault has been with the Dover Police Department since 1998. During his years with the police department, Chief Breault has held every rank and was appointed to the position of Chief of the Department in May of 2018. Chief Breault graduated from the University of Massachusetts at Lowell in 1995 with a B.S in Criminal Justice. He also completed graduate studies at the American University in 2017 earning a Master's in Public Administration with a concentration in Organizational Management. In 2018, he was invited to attend and graduated from the prestigious Federal Bureau of Investigation's National Academy. Chief Breault is married with two adult children and resides within the City of Dover.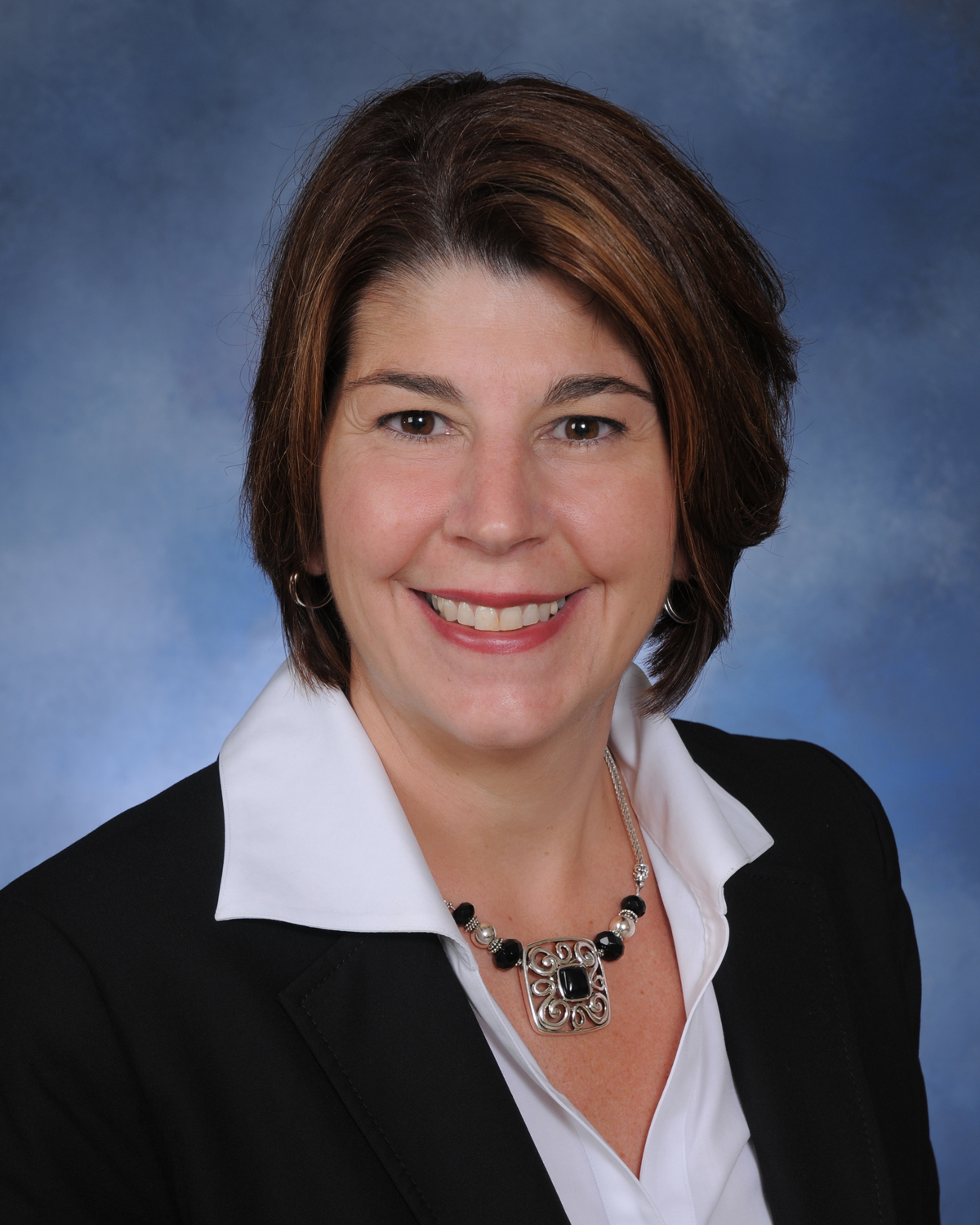 Christine Boston was named Assistant Superintendent for Student Services for the Dover School District in 2018. Boston previously served Dover from 2007-2018 as the Director of Pupil Personnel Services, as well as serving both Dover High School and Dover Middle School as principal. She currently serves on the NH AEM Leadership Team and as the President-Elect for the NHSEA Board of Directors. She was the NH Special Education Administration of the Year for 2019. Her graduate work was completed at Plymouth State University earning an M.Ed. in K-12 Special Education, several professional certifications, and a Certificate of Advanced Graduate Studies in Education Leadership. Boston earned her Ed.D in Leadership, Learning, and Collaboration from Plymouth State University, the subject of her dissertation was "Principal definition and attitude toward inclusion: The impact on student placement in New Hampshire Public Schools". Her primary areas of research are inclusive education and culturally responsive equitable education.
Christopher (Chris) Kozak has served as the Chief Operating Officer of Community Partners since 2012. During his tenure, Chris has participated on the Strafford County Public Health Network Advisory Committee (current member and former Chair), the Region 6 Integrated Delivery Network's Executive Committee, Member of the Dover Police Department's Community Engagement Committee, Statewide Mobile Crisis Response Steering Committee, and member of the Dover Mental Health Alliance. When not working he enjoys walking about Portsmouth, NH, where he currently resides, and spending time with his wife and two sons on any number of family adventures.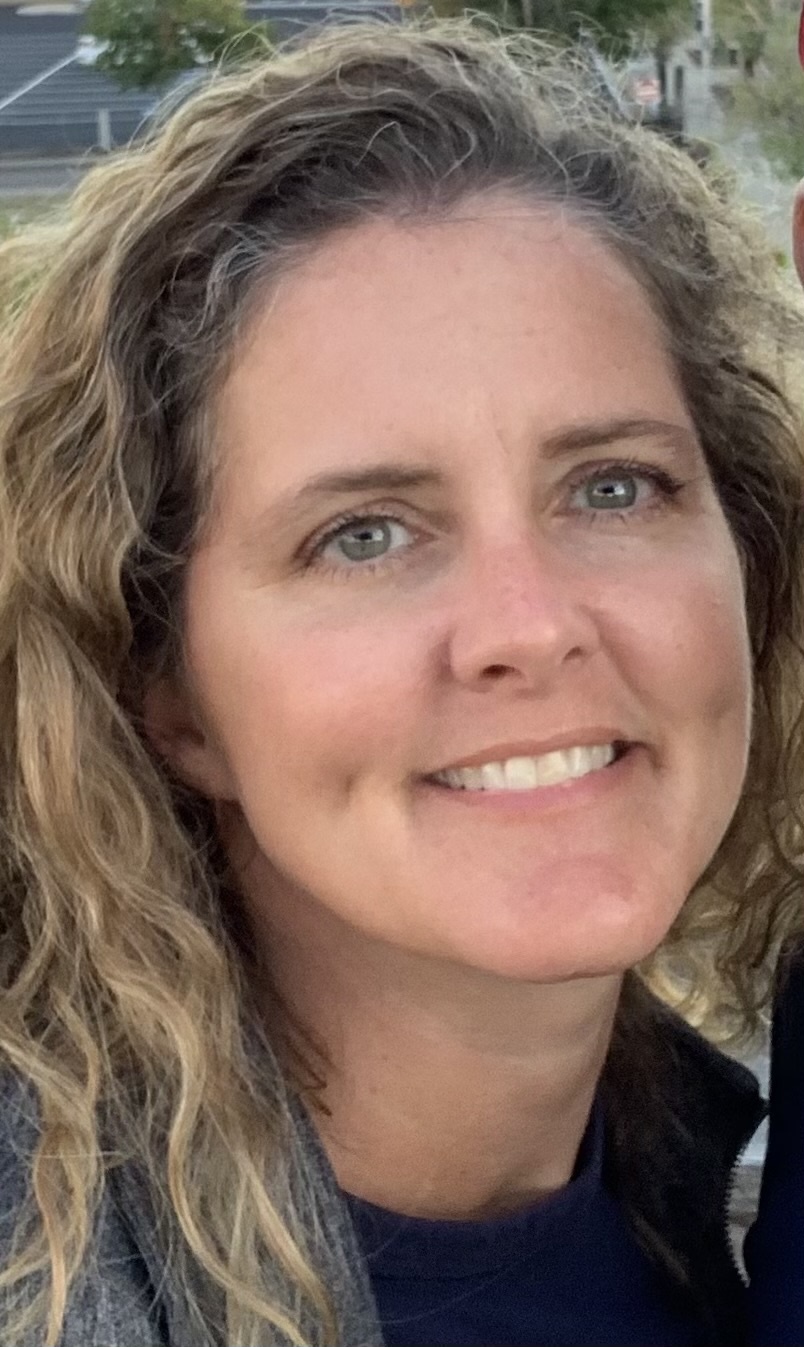 Suzanne Weete is the Community Education and Engagement Manager with Community Partners. For the past three years, she has worked to bring mental health education, stigma elimination and suicide prevention to the Dover community and surrounding towns. She is a founding member and steering committee member of the Dover Mental Health Alliance (DMHA). The DMHA is a cross-section of community stakeholders, dedicated to the vision of: a culture that understands, embraces and addresses the complexities of mental health. Her work includes engaging civic, business and faith leaders, first responders/police/fire, community members, schools, parents and youth to become more informed about the importance of mental health among all community members and to normalize the conversation about mental health, mental illness and suicide prevention. Suzanne is an authorized Youth and Teen Mental Health First Aid and NAMI NH Connect Suicide Prevention trainer. Suzanne has worked in the non-profit sector in Strafford County for 20 years, dedicating herself to the health and wellness of the community. Suzanne lives in Dover, NH and is raising three boys and two dogs, with her husband Seth.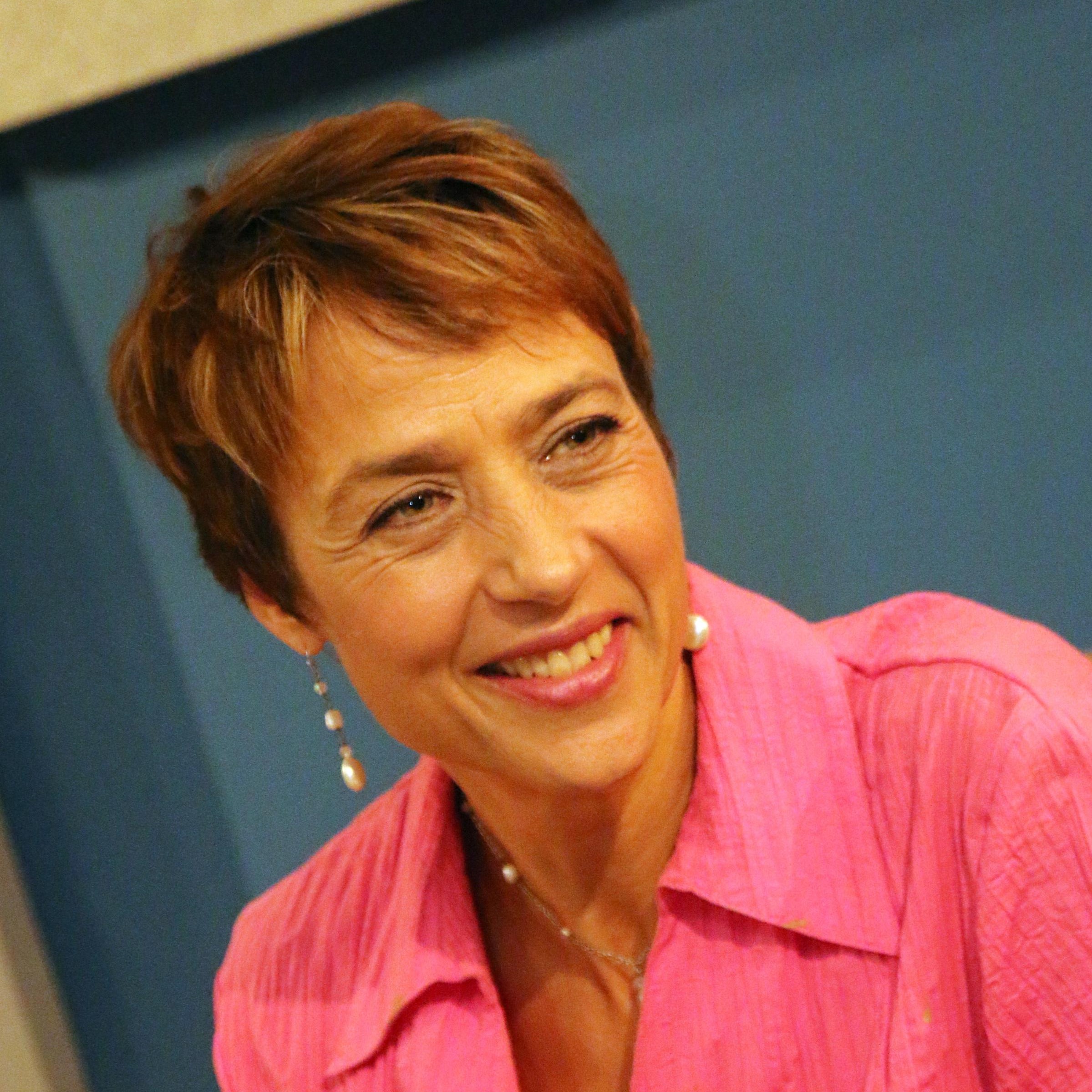 Laura Knoy (moderator) is the founding host of The Exchange, New Hampshire's best-known and highly respected  statewide call-in program. She stepped down in June of 2021, after 25 years behind the microphone.  Laura is well known in New Hampshire for her award-winning in-depth coverage of important issues and is widely regarded for her interviews with presidential hopefuls. Laura is a graduate of Keene High School in New Hampshire. Prior to hosting The Exchange, Laura worked in public radio in Washington, D.C. as a local reporter and announcer for WAMU and as a newscaster for NPR. Before her radio career, she was a researcher for USA Today's "Money" section, and a research assistant at the Institute for International Economics. In 2007 Laura was named New Hampshire Broadcaster of the Year by the New Hampshire Association of Broadcasters.

Date/Time
April 21, 2022 from 4:00 PM - 5:00 PM
Location Information
Contact Information
Add Event to Calendar 2022-04-21 20:00:00 2022-04-21 20:00:00 Dover Mental Health Challenges and Response: A Conversation with Dover Community Leaders The City of Dover's first responders, emergency departments, social service entities, and schools are facing an increase in mental health related crises. Communities across the country are facing this same reality. Please join us on April 21st for a Zoom Webinar, where experts from Dover, NH will discuss what the mental health response looks like right now, the challenges and areas of success, and what the next steps are moving forward. Coming in May - Dover Mental Health Challenges and Response: A Community Discussion  Coming in June - Dover Mental Health Challenges and Response: Some Recommendations Register here Panelists and Moderator Chief William Breault has been with the Dover Police Department since 1998. During his years with the police department, Chief Breault has held every rank and was appointed to the position of Chief of the Department in May of 2018. Chief Breault graduated from the University of Massachusetts at Lowell in 1995 with a B.S in Criminal Justice. He also completed graduate studies at the American University in 2017 earning a Master's in Public Administration with a concentration in Organizational Management. In 2018, he was invited to attend and graduated from the prestigious Federal Bureau of Investigation's National Academy. Chief Breault is married with two adult children and resides within the City of Dover.   Christine Boston was named Assistant Superintendent for Student Services for the Dover School District in 2018. Boston previously served Dover from 2007-2018 as the Director of Pupil Personnel Services, as well as serving both Dover High School and Dover Middle School as principal. She currently serves on the NH AEM Leadership Team and as the President-Elect for the NHSEA Board of Directors. She was the NH Special Education Administration of the Year for 2019. Her graduate work was completed at Plymouth State University earning an M.Ed. in K-12 Special Education, several professional certifications, and a Certificate of Advanced Graduate Studies in Education Leadership. Boston earned her Ed.D in Leadership, Learning, and Collaboration from Plymouth State University, the subject of her dissertation was "Principal definition and attitude toward inclusion: The impact on student placement in New Hampshire Public Schools". Her primary areas of research are inclusive education and culturally responsive equitable education.   Christopher (Chris) Kozak has served as the Chief Operating Officer of Community Partners since 2012. During his tenure, Chris has participated on the Strafford County Public Health Network Advisory Committee (current member and former Chair), the Region 6 Integrated Delivery Network's Executive Committee, Member of the Dover Police Department's Community Engagement Committee, Statewide Mobile Crisis Response Steering Committee, and member of the Dover Mental Health Alliance. When not working he enjoys walking about Portsmouth, NH, where he currently resides, and spending time with his wife and two sons on any number of family adventures.   Suzanne Weete is the Community Education and Engagement Manager with Community Partners. For the past three years, she has worked to bring mental health education, stigma elimination and suicide prevention to the Dover community and surrounding towns. She is a founding member and steering committee member of the Dover Mental Health Alliance (DMHA). The DMHA is a cross-section of community stakeholders, dedicated to the vision of: a culture that understands, embraces and addresses the complexities of mental health. Her work includes engaging civic, business and faith leaders, first responders/police/fire, community members, schools, parents and youth to become more informed about the importance of mental health among all community members and to normalize the conversation about mental health, mental illness and suicide prevention. Suzanne is an authorized Youth and Teen Mental Health First Aid and NAMI NH Connect Suicide Prevention trainer. Suzanne has worked in the non-profit sector in Strafford County for 20 years, dedicating herself to the health and wellness of the community. Suzanne lives in Dover, NH and is raising three boys and two dogs, with her husband Seth.   Photo courtesy of NHPR Laura Knoy (moderator) is the founding host of The Exchange, New Hampshire's best-known and highly respected  statewide call-in program. She stepped down in June of 2021, after 25 years behind the microphone.  Laura is well known in New Hampshire for her award-winning in-depth coverage of important issues and is widely regarded for her interviews with presidential hopefuls. Laura is a graduate of Keene High School in New Hampshire. Prior to hosting The Exchange, Laura worked in public radio in Washington, D.C. as a local reporter and announcer for WAMU and as a newscaster for NPR. Before her radio career, she was a researcher for USA Today's "Money" section, and a research assistant at the Institute for International Economics. In 2007 Laura was named New Hampshire Broadcaster of the Year by the New Hampshire Association of Broadcasters.                   Virtual Saint Anselm College hosting@bostoninteractive.com America/New_York public