Ethics in Governance Forum: Business in a Time of Disinformation
March 3, 2022 | Virtual
Because disinformation can influence public perceptions of all other issues, the dramatic growth of disinformation over the last decade has become one of the most important social issues we face. Because business is one of the major shapers of the contemporary information environment, any effort to respond to disinformation will require that business address its relationship with disinformation and truth. In this installment of the "Corporations and the Common Good" series, Dr. Robert McNulty will discuss how our permissiveness regarding deceit and disinformation has significant implications for the conduct of business.
Webinar moderated by Dr. Dina Frutos-Bencze of the Economics and Business Department at Saint Anselm College.
---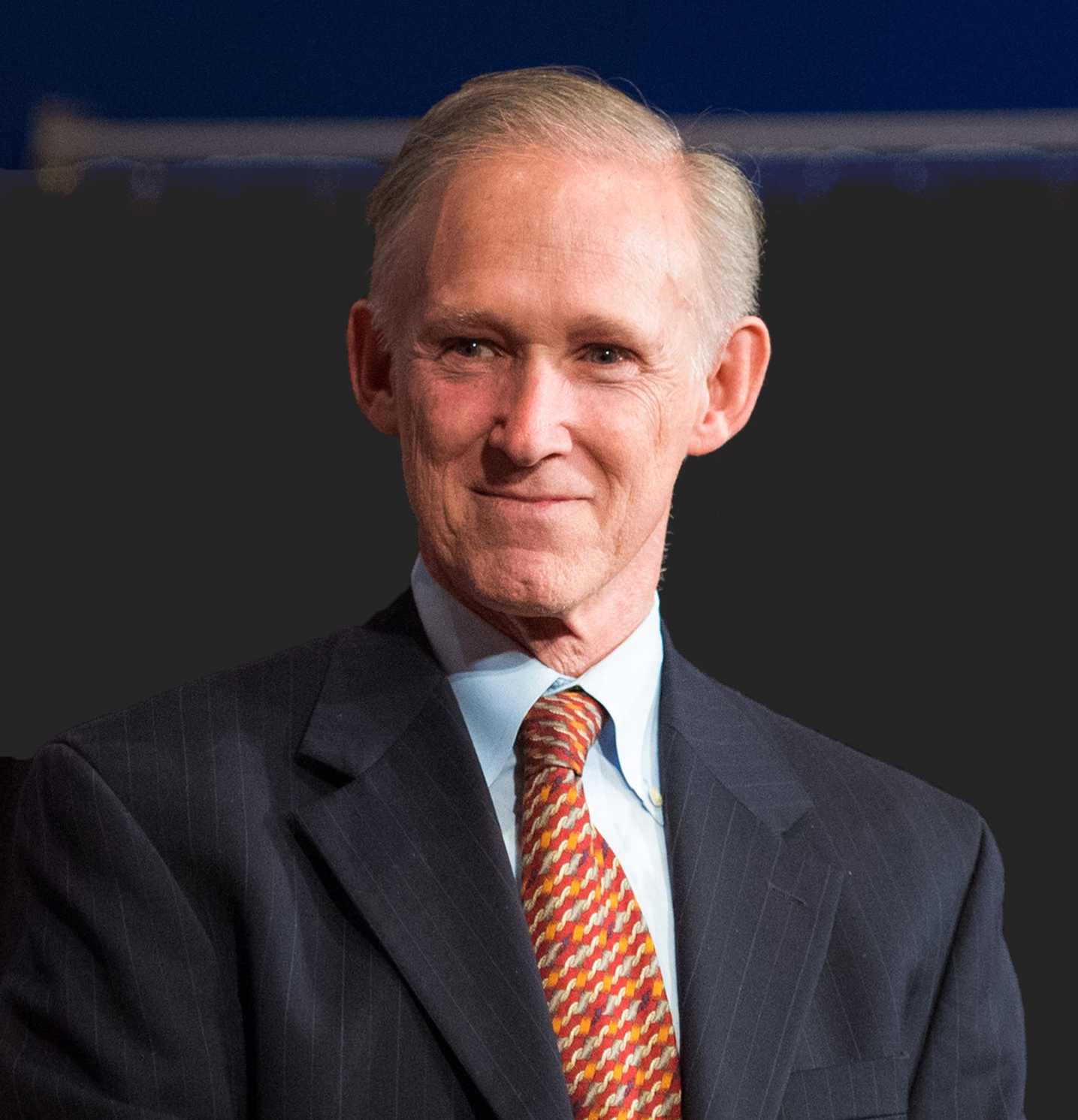 Following a career in international business consulting, for over two decades Dr. Robert McNulty's professional focus has been on ethics in its theoretical and applied forms. For 14 years he worked at Bentley University, initially teaching in the Philosophy Department, and then for 13 years as the director of programs at the Hoffman Center for Business Ethics. There he launched the Bentley Business for Peace Initiative to focus on ways businesses can advance stability and peace in regions facing serious conflicts. He served on the Steering Committee of the United Nations Global Compact Business for Peace Initiative and was the inaugural co-chair of the UN's Principles for Responsible Management Education (PRME) Business for Peace Working Group.
Robert is the founder of the nonprofit organization, Applied Ethics, Inc., the main work of which is the Pax Populi people-to-people peacebuilding initiative, which provided online educational services to students living in Afghanistan from 2010 until the return to power of the Taliban in August 2021. The organization then redeployed its program to support some of the 80,000 Afghan immigrants and refugees who came to the United States, many with little knowledge of English or American culture.
Earlier, Robert held business leadership roles in New York, Jakarta, and Singapore where he specialized in creating and applying communications strategies to assist countries in their economic development efforts as well as corporate communications programs.
---
About the Ethics in Governance Forum
This program is part of the Ethics in Governance Forum. The Forum features programs on topics related to governance, leadership, social responsibility, and the common good, reflecting our mission of "inspiring a culture of ethical integrity within organizations and working to improve personal financial literacy." The Forum is supported by an endowment fund created by the New Hampshire Secretary of State's Office and the Center for Public Responsibility and Corporate Citizenship that was awarded to Saint Anselm College in 2013. The endowment was created from a settlement reached between the New Hampshire Securities Bureau and Tyco International, LTD in 2002 and is administered by the University of New Hampshire Foundation.
Date/Time
March 3, 2022 from 4:00 PM - 5:15 PM
Location Information
Contact Information
Add Event to Calendar 2022-03-03 21:00:00 2022-03-03 21:00:00 Ethics in Governance Forum: Business in a Time of Disinformation Because disinformation can influence public perceptions of all other issues, the dramatic growth of disinformation over the last decade has become one of the most important social issues we face. Because business is one of the major shapers of the contemporary information environment, any effort to respond to disinformation will require that business address its relationship with disinformation and truth. In this installment of the "Corporations and the Common Good" series, Dr. Robert McNulty will discuss how our permissiveness regarding deceit and disinformation has significant implications for the conduct of business. Webinar moderated by Dr. Dina Frutos-Bencze of the Economics and Business Department at Saint Anselm College. Register here Following a career in international business consulting, for over two decades Dr. Robert McNulty's professional focus has been on ethics in its theoretical and applied forms. For 14 years he worked at Bentley University, initially teaching in the Philosophy Department, and then for 13 years as the director of programs at the Hoffman Center for Business Ethics. There he launched the Bentley Business for Peace Initiative to focus on ways businesses can advance stability and peace in regions facing serious conflicts. He served on the Steering Committee of the United Nations Global Compact Business for Peace Initiative and was the inaugural co-chair of the UN's Principles for Responsible Management Education (PRME) Business for Peace Working Group. Robert is the founder of the nonprofit organization, Applied Ethics, Inc., the main work of which is the Pax Populi people-to-people peacebuilding initiative, which provided online educational services to students living in Afghanistan from 2010 until the return to power of the Taliban in August 2021. The organization then redeployed its program to support some of the 80,000 Afghan immigrants and refugees who came to the United States, many with little knowledge of English or American culture. Earlier, Robert held business leadership roles in New York, Jakarta, and Singapore where he specialized in creating and applying communications strategies to assist countries in their economic development efforts as well as corporate communications programs. About the Ethics in Governance Forum This program is part of the Ethics in Governance Forum. The Forum features programs on topics related to governance, leadership, social responsibility, and the common good, reflecting our mission of "inspiring a culture of ethical integrity within organizations and working to improve personal financial literacy." The Forum is supported by an endowment fund created by the New Hampshire Secretary of State's Office and the Center for Public Responsibility and Corporate Citizenship that was awarded to Saint Anselm College in 2013. The endowment was created from a settlement reached between the New Hampshire Securities Bureau and Tyco International, LTD in 2002 and is administered by the University of New Hampshire Foundation. Virtual Saint Anselm College hosting@bostoninteractive.com America/New_York public