Ethics in Governance Investor Education Forum: Bitcoin and Blockchain: The Age of Decentralized Ledgers
December 2, 2021 | Virtual
We live our lives in a world of ledgers.  Perhaps unknowingly.  Bank accounts, car titles, mortgages, and securities – every facet of our financial life is maintained on a ledger of some form.  Even our birth, marriage, and death is recorded on a ledger.  Historically, we needed a trusted party to maintain all of these ledgers accurately.  But that era is gone.  The year 2009 witnessed the birth of the decentralized ledger, and it is beginning to grow to maturity. 
Doug Pepe joins Stephan Unger, Associate Professor, Economics and Business, Saint Anselm College for a conversation on the history, possibilities, and implications of living in this new era – the age of the decentralized ledger.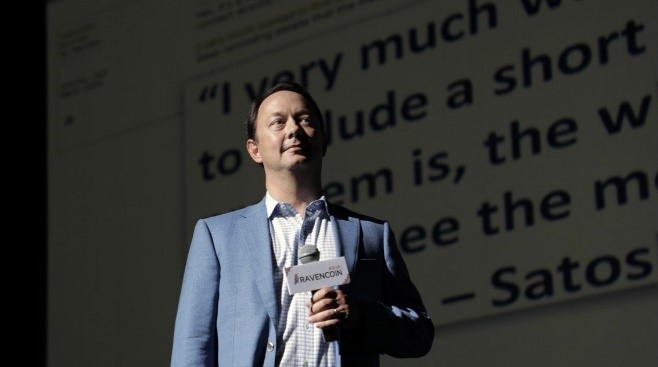 ABOUT THE SPEAKER: Douglas J. Pepe teaches Blockchain Law and Policy at the George Washington University School of Law in Washington, D.C. and is a partner at the New York litigation firm Joseph Hage Aaronson, where he practices in the field of complex commercial litigation.
In addition to his active law practice, Doug is the founder of Mango Farm Assets and Ravencoin IPFS, which recently merged with IPAssets, a company he co-founded to provide software and tools for tokenizing real-world assets and NFTs on the blockchain.  He is also the inventor of a patent-pending blockchain voting system and other blockchain-related software and hardware products including the Ice Wallet cold storage system for Ravencoin assets. Doug serves on the Board of the Ravencoin Foundation and speaks and writes regularly on blockchain and other legal issues. He is a member of the American Law Institute and a Fellow of the Litigation Counsel of America.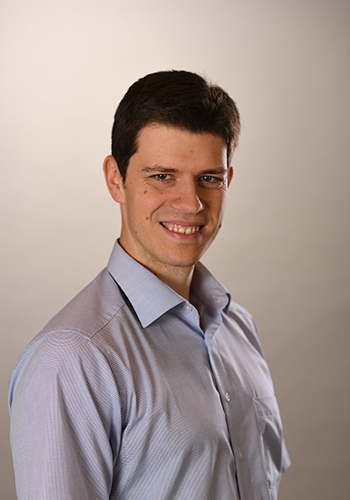 Stephan Unger is currently Associate Professor in the Department of Economics and Business at Saint Anselm College. He studied at Vienna University of Economics and Business and worked fulltime for a Brokerage company. After graduating, he started working in the Markets & Investment Banking Division of UniCredit as a corporate fixed-income structurer for several years. He then completed his Doctorate at Vienna University of Economics and Business while attending the London Graduate School of Mathematical Finance at Imperial College London. Currently, he is CEO of an algorithmic FX-trading company which specializes in automated trading systems, as well as a member of the World Energy Council (WEC) and board member of the Young Energy Professionals Program of the WEC Austria.
This event is free and open to the public, and is offered by the Ethics in Governance Forum of the Center for Ethics at Saint Anselm College.
After registering, you will receive a confirmation email containing information about joining the webinar.
Date/Time
December 2, 2021 from 4:00 PM - 5:15 PM
Location Information
Contact Information
Add Event to Calendar 2021-12-02 21:00:00 2021-12-02 21:00:00 Ethics in Governance Investor Education Forum: Bitcoin and Blockchain: The Age of Decentralized Ledgers We live our lives in a world of ledgers.  Perhaps unknowingly.  Bank accounts, car titles, mortgages, and securities – every facet of our financial life is maintained on a ledger of some form.  Even our birth, marriage, and death is recorded on a ledger.  Historically, we needed a trusted party to maintain all of these ledgers accurately.  But that era is gone.  The year 2009 witnessed the birth of the decentralized ledger, and it is beginning to grow to maturity.  Doug Pepe joins Stephan Unger, Associate Professor, Economics and Business, Saint Anselm College for a conversation on the history, possibilities, and implications of living in this new era – the age of the decentralized ledger. ABOUT THE SPEAKER: Douglas J. Pepe teaches Blockchain Law and Policy at the George Washington University School of Law in Washington, D.C. and is a partner at the New York litigation firm Joseph Hage Aaronson, where he practices in the field of complex commercial litigation. In addition to his active law practice, Doug is the founder of Mango Farm Assets and Ravencoin IPFS, which recently merged with IPAssets, a company he co-founded to provide software and tools for tokenizing real-world assets and NFTs on the blockchain.  He is also the inventor of a patent-pending blockchain voting system and other blockchain-related software and hardware products including the Ice Wallet cold storage system for Ravencoin assets. Doug serves on the Board of the Ravencoin Foundation and speaks and writes regularly on blockchain and other legal issues. He is a member of the American Law Institute and a Fellow of the Litigation Counsel of America. Stephan Unger is currently Associate Professor in the Department of Economics and Business at Saint Anselm College. He studied at Vienna University of Economics and Business and worked fulltime for a Brokerage company. After graduating, he started working in the Markets & Investment Banking Division of UniCredit as a corporate fixed-income structurer for several years. He then completed his Doctorate at Vienna University of Economics and Business while attending the London Graduate School of Mathematical Finance at Imperial College London. Currently, he is CEO of an algorithmic FX-trading company which specializes in automated trading systems, as well as a member of the World Energy Council (WEC) and board member of the Young Energy Professionals Program of the WEC Austria.   This event is free and open to the public, and is offered by the Ethics in Governance Forum of the Center for Ethics at Saint Anselm College. Register today! After registering, you will receive a confirmation email containing information about joining the webinar. Virtual Saint Anselm College hosting@bostoninteractive.com America/New_York public