Celebrate International Games Week at Geisel Library
October 31, 2018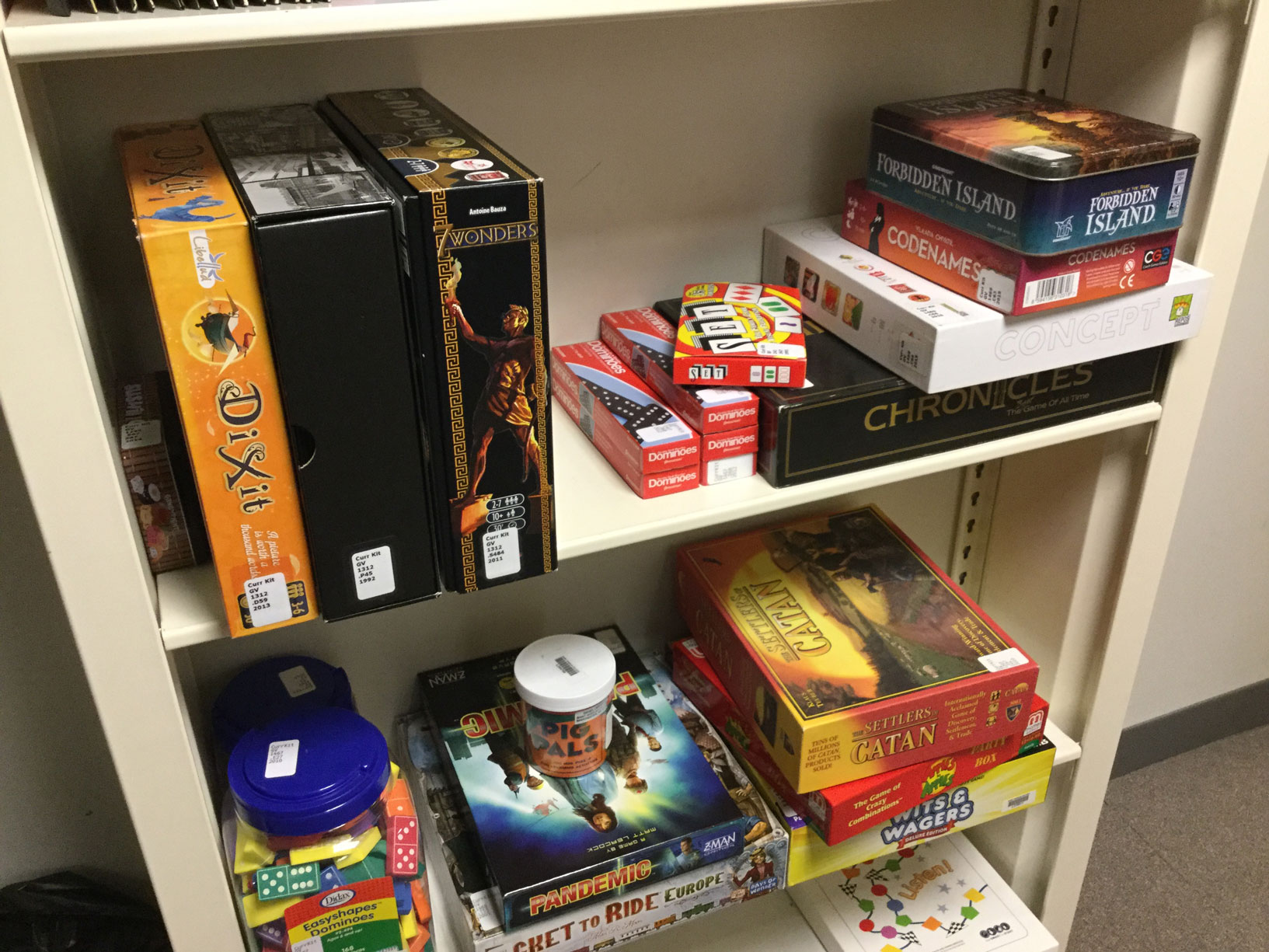 During the week of November 4-10, Geisel Library will join over a thousand libraries around the world to celebrate games and play for International Games Week. We encourage you to check out our board and card game collection, which will be on display, and watch for our pop-up board game café that will appear a couple times throughout the week. Share your favorite games and discover new ones!
International Games Week is an international initiative supported by the American Library Association, the Australian Library and Information Association, Nordic Game Day, and L'Associazione Italiana Biblioteche. For more information on International Games Week please visit the Games in Libraries blog http://games.ala.org. Watch Geisel Library's social media for updates during the week.
You can normally find our game collection on the lower level near the curriculum collection. Turn left after coming out of the elevator, and turn left again around the corner to where the curriculum kits are. Feel free to play them in the library (lower level, please) or check them out to take with you!
Games Include:
7 Wonders
Apples to Apples
Codenames
Concept
Dixit
Forbidden Island
Pandemic
Set
Settlers of Catan
Sushi Go
Ticket to Ride: Europe
Wits & Wagers
See a map of the libraries around the world registered for International Games Week.