New Database Trial: North American Women's Letters and Diaries
June 8, 2020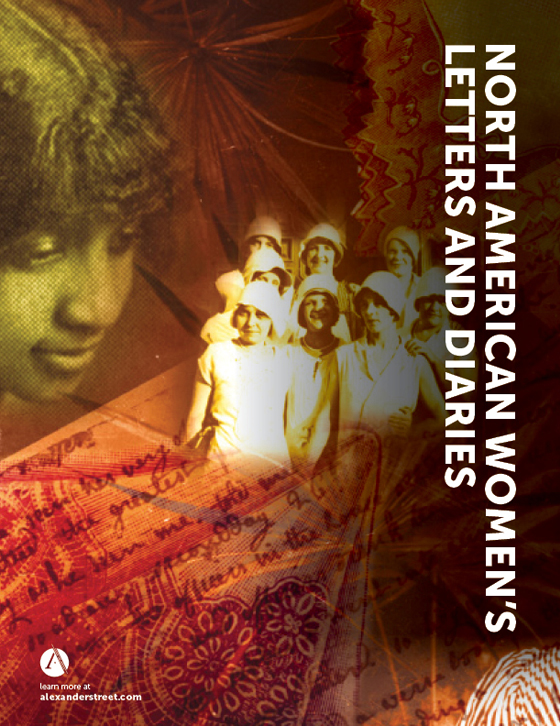 Geisel Library has a new trial of the database North American Women's Letters and Diaries, now through August 1, 2020.
North American Women's Letters and Diaries is the largest electronic collection of women's diaries and correspondence ever assembled. Spanning more than 300 years, it presents the personal experiences of hundreds of women.
The writings provide a detailed record of what women wore, what they ate, what they read, the conditions under which they worked, and how they amused themselves. We can see how frequently they attended church, how they viewed their connection to God, and how they prayed. We can explore their relationships with lovers and with family and friends.
The collection includes approximately 150,000 pages of letters and diaries from Colonial times to 1950, including 7,000 pages of previously unpublished manuscripts—all in electronic format for the first time. The material is drawn from more than 1,000 sources, including journal articles, pamphlets, newsletters, monographs, and conference proceedings, and much of it is in copyright. Represented are all age groups and life stages, a wide range of ethnicities, many geographical regions, the famous, and the not so famous. More than 1,500 biographies enhance the use of the database.
The database can be found on the library's A-Z Databases page, alphabetically or under New/Trial Databases.