What News Horatio?: Poetry Reading by Gary Bouchard
October 26, 2022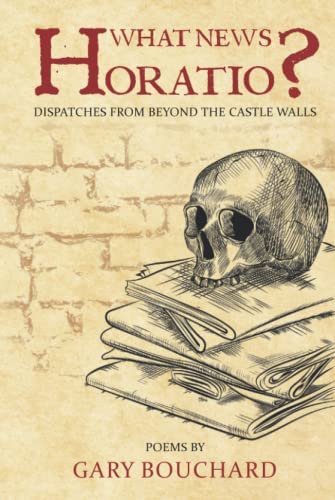 On Thursday, October 13, 2022, the English Department hosted a poetry reading in Geisel Library's Reading Room. To a packed crowd, Professor Gary Bouchard read several poems from his recently published book of poetry, "What News Horatio? Dispatches from Beyond the Castle Walls." 
After English Professor Ann Holbrook's humorous and moving introduction, Bouchard began the reading by explaining the inspiration for his poetry: interesting news headlines such as, Connecticut Man Charged with Trying to Eat His DWI Results, and Bandit Jailed for Fifteen Years Robs Same Store Day After Release. After challenging the crowd to identify the lines of Shakespeare he included in his poems, he began the reading with the first poem in his book titled, "California Parrot that Vanished for Four Years Returns Speaking Spanish."
The event concluded with a hearty round of applause and a book signing. The book is available at Geisel Library in the Reading Room.