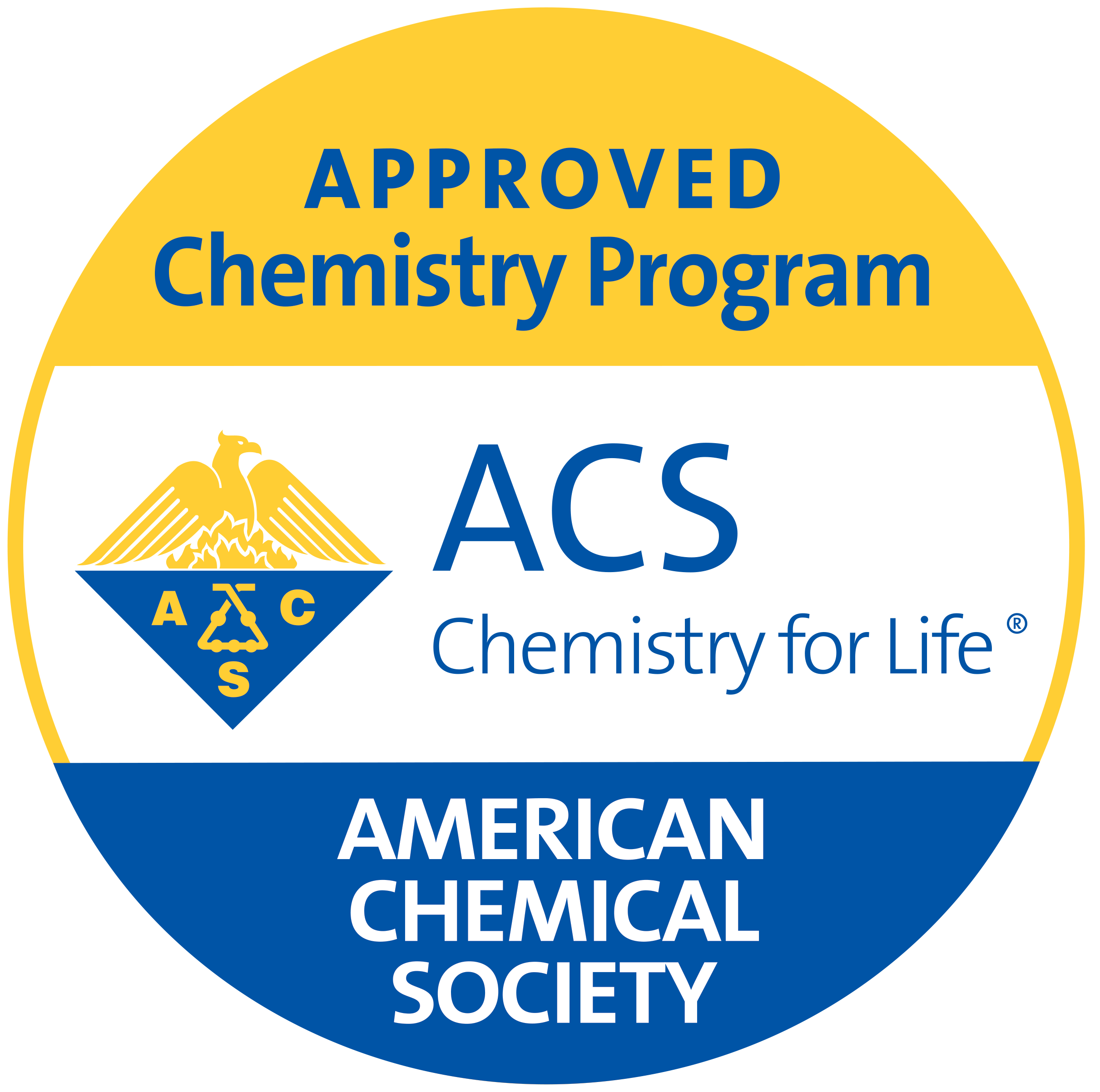 The Chemistry Department has implemented a redesigned and reinvigorated curriculum to accurately reflect the interdisciplinary nature of the subject.have reorganized the content to allow for more obvious connections to be me and modern topics such as polymers, chemical biology, chemometrics, computational chemistry to be covered more fully.  Students also have more choice in upper level electives. Completion of this curriculum will earn a Bachelor of Science (B.S.) degree in Chemistry. 
The Chemistry curriculum centers around the learning outcomes the Department developed for the major, as seen here.  A student who has completed a degree in Chemistry from Saint Anselm College:
Has a solid foundation in chemical principles and theories;
Communicates chemical and/or biochemical information with clarity and coherence through writing and speaking;
Understands the theory behind and effectively utilizes state–of–the–art laboratory equipment and technology;
Develops research ideas in chemistry or biochemistry, and designs experiments to examine those ideas;
Recognizes and endeavors to solve challenges facing the discipline;
Applies chemical principles to phenomena of the natural world.