Good Thing you didn't Know: The Real Story of the Night the Berlin Wall Fell
November 7, 2019 | NH Institute of Politics
We were lucky. Wars typically don't end so peacefully, nor empires collapse in a wave of optimistic cheers. Certainly not when nuclear weapons are involved. Yet that is how the Cold War ended, largely as soft as velvet, as one poet described. 
Yet communism's largely peaceful demise in Europe need not have been so pleasant: protesters and police repeatedly clashed to the brink of real violence, and the Berlin Wall itself opened, signaling more than any other moment the triumph of democracy and a new potential for a unified Germany, by accident. November 9, 2019 will mark the 30th anniversary of the Berlin Wall's fall, and Jeffrey A. Engel will share the story of how the Wall opened, and how a massacre such as had just recently occurred in Tiananmen Square was ordered for East Germany, but fate—and a fair bit of luck—intervened.  
Jeffrey A. Engel is founding director of the Center for Presidential History at Southern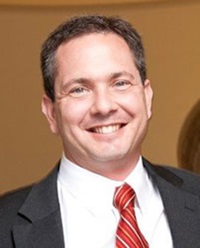 Methodist University. A Senior Fellow of the Norwegian Nobel Institute and of the John Goodwin Tower Center for Political Studies, he studied at Cornell University, Oxford University, and the University of Wisconsin-Madison, from which he received his PhD in American History in 2001.
Engel previously taught at Yale University, the University of Pennsylvania, and Texas A&M University where he was the Kruse '52 Professor and received recognition for his teaching at the college, university, and system levels. He is author or editor of twelve books on American foreign policy and the American presidency, including his latest, When the World Seemed New: George H.W. Bush and the End of the Cold War and the co-authored Impeachment: An American History. In 2019 SMU's Resident Life Students named him their campus-wide Professor of the Year.
Date/Time
November 7, 2019 from 4:00 PM - 5:30 PM
Location Information
Add Event to Calendar 2019-11-07 16:00:00 2019-11-07 16:00:00 Good Thing you didn't Know: The Real Story of the Night the Berlin Wall Fell We were lucky. Wars typically don't end so peacefully, nor empires collapse in a wave of optimistic cheers. Certainly not when nuclear weapons are involved. Yet that is how the Cold War ended, largely as soft as velvet, as one poet described.  Yet communism's largely peaceful demise in Europe need not have been so pleasant: protesters and police repeatedly clashed to the brink of real violence, and the Berlin Wall itself opened, signaling more than any other moment the triumph of democracy and a new potential for a unified Germany, by accident. November 9, 2019 will mark the 30th anniversary of the Berlin Wall's fall, and Jeffrey A. Engel will share the story of how the Wall opened, and how a massacre such as had just recently occurred in Tiananmen Square was ordered for East Germany, but fate—and a fair bit of luck—intervened.   Jeffrey A. Engel is founding director of the Center for Presidential History at Southern Methodist University. A Senior Fellow of the Norwegian Nobel Institute and of the John Goodwin Tower Center for Political Studies, he studied at Cornell University, Oxford University, and the University of Wisconsin-Madison, from which he received his PhD in American History in 2001. Engel previously taught at Yale University, the University of Pennsylvania, and Texas A&M University where he was the Kruse '52 Professor and received recognition for his teaching at the college, university, and system levels. He is author or editor of twelve books on American foreign policy and the American presidency, including his latest, When the World Seemed New: George H.W. Bush and the End of the Cold War and the co-authored Impeachment: An American History. In 2019 SMU's Resident Life Students named him their campus-wide Professor of the Year. NH Institute of Politics Saint Anselm College hosting@bostoninteractive.com America/New_York public