Gordon Fellowship Recipients Complete Summer Research Projects
August 16, 2019
Saint Anselm College rising seniors Rebecca Shea '20 and Meaghan Wilson '20 conducted research this summer as recipients of the 2019 Albert H. Gordon Summer Research Fellowship at the New Hampshire Institute of Politics (NHIOP).
Shea, an English and politics double major from Middleton, Mass., focused her research on Queen Elizabeth I, an influential politician also relevant in literature. Her project examines the connection between humanism and democratic regimes in the Elizabethan era.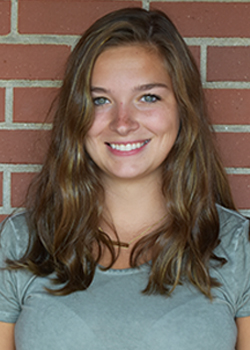 Consistent with her English studies, Shea looked at the diction and literary elements of the Queen's speeches. Analyzing the rhetorical devices used in the speeches helped her understand the growth of humanism. On the politics side, she took a more scientific approach and used data to measure the rate of growth of democratic regimes as well as the influence of democratic values under non-democratic leadership.
Throughout her research this summer, Shea uncovered a correlation between the degree of popularity of the humanist movement in Elizabethan England and the acceptance of democracy as a result. "My research showed an increase in humanist values appeared alongside an increase in democratic ideals like freedom of speech in Queen Elizabeth I's authoritative regime," she shared.
Shea was surprised to see the overlap between democratic ideals under Queen Elizabeth's rule and those in modern democracy. She explained, "Although not enforced in the regime, many members of Parliament prioritized freedom of speech and separation from the rule of God, which are both essential to the functionality of America's democracy today."
Researching an unwed female leader in England also showed Shea the significance of gender in politics, a theme she believes to be dominating contemporary American politics. 
Wilson, a Spanish and sociology double major from Pepperell, Mass., dedicated her fellowship to global education inequality. Last summer, she conducted an independent study on educational resource inequality in the United States, and after spending a month observing schools in Cape Town, South Africa, she compared the structural inequalities in education between the two countries.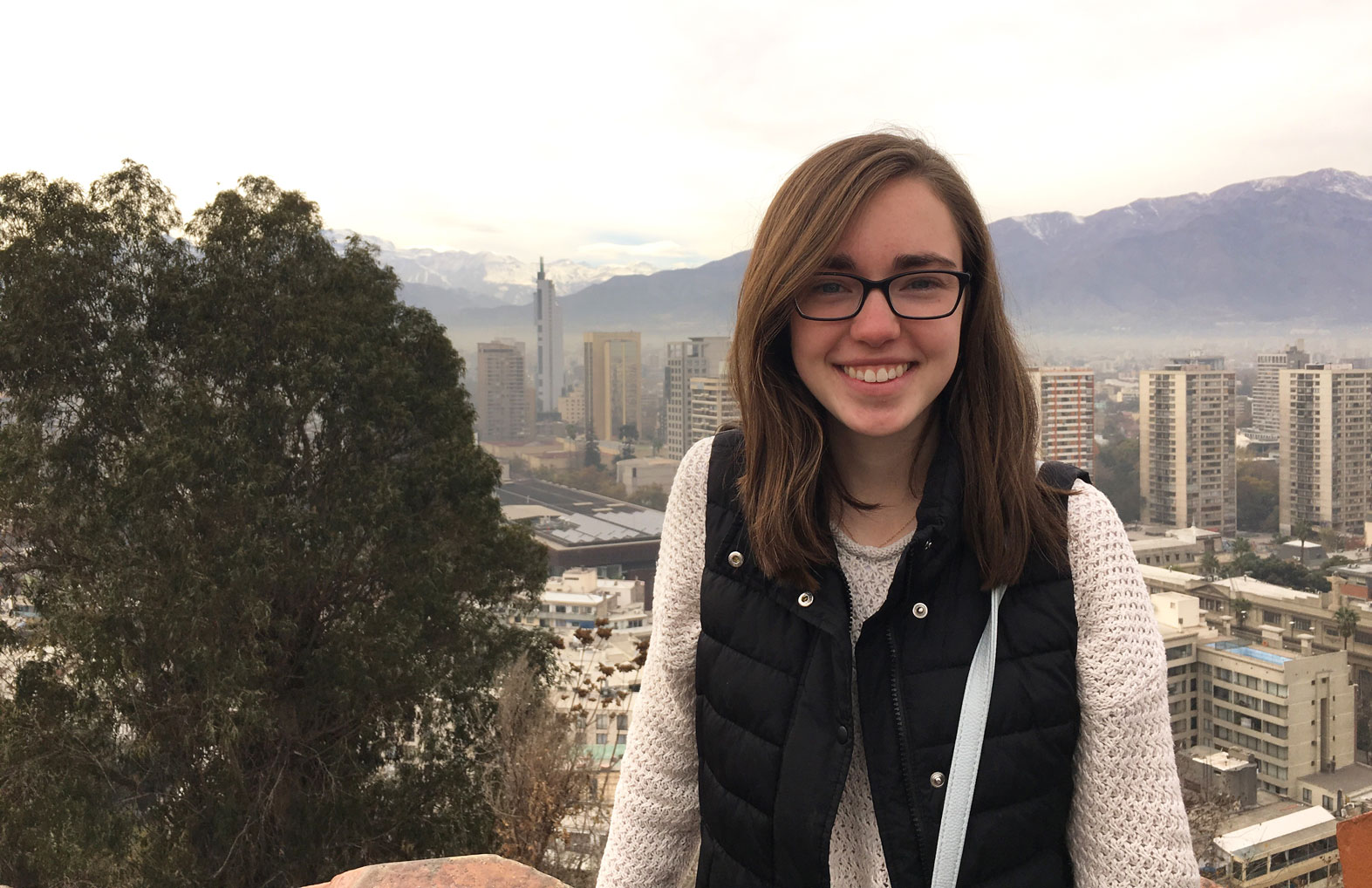 During the spring 2019 semester, Wilson studied abroad in Chile and Argentina where she worked in and observed their education systems. This summer as a Gordon Fellow, she expanded on the findings from her independent study last year with the data she collected in South America. 
As she analyzed her data, Wilson discovered that the education systems in the United States, Chile, and Argentina seem to perpetuate socioeconomic and racial segregation. "Through inequitable resource distribution in all three systems, the least advantaged students, typically members of minority groups, are trapped in the cycle of poverty," she explained. "These countries must focus on equitable funding and racial integration to give all students the opportunity to succeed academically and beyond."
"With racial integration and equitable resource distribution, all students have the same opportunities and access to quality education," Wilson continued. Another important quality of a successful school system, she found, is active parental and community participation.
Wilson has devoted much of her time over the last few years to the subject of education inequality because she has seen how much it impacts students' social growth and society as a whole. Racial justice is another passion of Wilson's, and she says she is unnerved by the lack of racial integration in school systems throughout the world. 
"I believe that understanding this topic is necessary to make positive change in our education system and to give equal opportunities to all students in North and South America," she concluded.
In addition to Shea and Wilson's projects, politics major Julianne Plourde '20 of Berlin, NH worked closely with the NHIOP archival collection this summer to compile materials and data from President Eisenhower's New Hampshire tour in June of 1955. Her findings will be available as a new exhibit at the NHIOP this fall.
The Gordon Fellowship provides deserving students with a well-rounded experience that will enhance their career planning, postgraduate opportunities, and active citizenship. It represents the lifelong commitment of its sponsor, the late Albert H. Gordon, to education and opportunity for Saint Anselm students.
The grant is available through a competitive application process to students of all majors upon completion of their junior or senior year. Those receiving the prestigious appointment are chosen in recognition of leadership and critical thinking skills, a proven commitment to civic education and engagement, and a high degree of intellectual depth and inquisitiveness.