Student Ambassadors Attend 2018 National Campaign Conference
February 6, 2018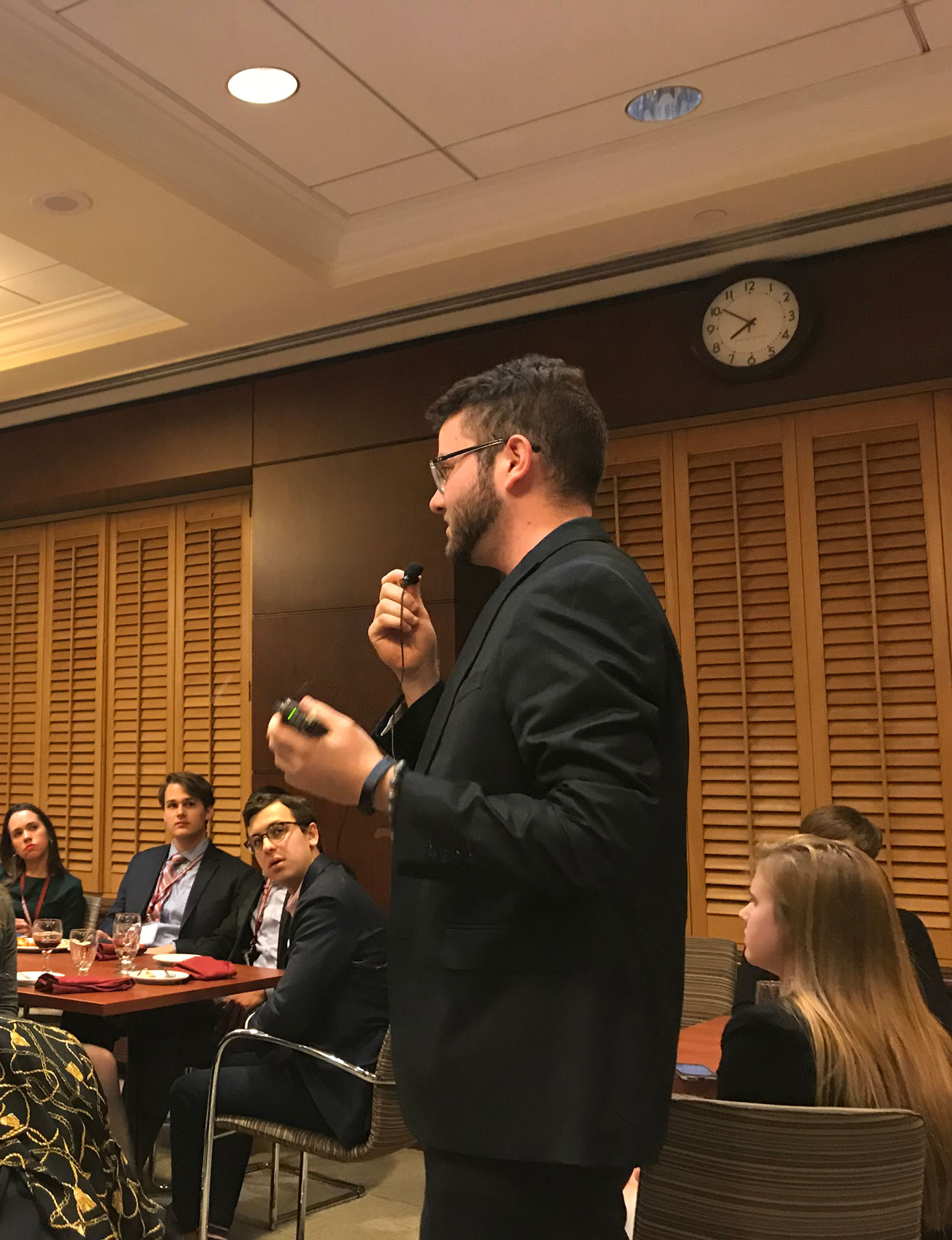 Three Kevin B. Harrington Student Ambassadors attended the annual National Campaign for Political and Civic Engagement Conference February 2-4, 2018 at the Harvard Institute of Politics (IOP). This year's participants were Sarah King '18, Melanie Fey '20, and Matthew Solomon '20. 
More than 60 students from 30 schools across the country attend the National Campaign conference each year. The 2018 theme was Facilitating Civil Discourse on Campus, with the goal of broadening civil political dialogue and engagement between students on college campuses. 
According to King, chair of the Kevin B. Harrington Student Ambassador Program, the conference stayed true to its theme the entire weekend: "It was all about why we need to have difficult conversations, and how you can maintain civil discourse in doing so."
Students heard from speakers such as the IOP's Spring 2018 Resident Fellows, former Rock the Vote President Ashley Spillane and Cultivate the Karass Founder and President Lily Collins Brewer. Additionally, students participated in a 90-minute Town Hall led by IOP Director of Polling, John Della Volpe.
Fey, a politics major, appeared to have somewhat different views from those of many other students, after a show of hands vote at the beginning of the Town Hall meeting. She was frequently called upon to share her opinion from that point on, but did so with poise and confidence, according to King, who compliments Fey for putting civil discourse into action and letting her input add diversity to the conversation.
King emphasized that the wide variety of schools in attendance this year made for interesting discussions. "There was more diversity of thought," she said. "I learned about funding and issues in other areas that I never thought of before." 
The three ambassadors met students from all over the country and were active participants all weekend. When asked about connecting her takeaways from the conference to her work at the New Hampshire Institute of Politics (NHIOP), King said, "A lot of the conversations were about sustained dialogue training, which we do a good job of here. But with a little extra academic and critical thinking, I think we can take it to the next level."