Alumni Gather for the 29th Annual Scholarship Golf Tournament
July 1, 2021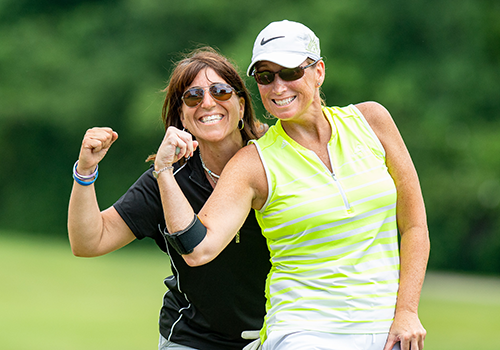 On Monday, June 21, 2021, 131 alumni and friends gathered at Nashua Country Club for the 29th Annual Scholarship Golf Tournament, the first in-person alumni event held since March 2020. Players and sponsors raised more than $45,500 for scholarships at Saint Anselm.
"Since the first tournament in 1990, the Saint Anselm Scholarship Golf Tournament has raised well over $1,000,000 in scholarship aid due to the incredible generosity of our alumni," said James Flanagan, senior vice president and chief advancement officer. "I am grateful for all of the players and sponsors who have participated and contributed to the success of this important event."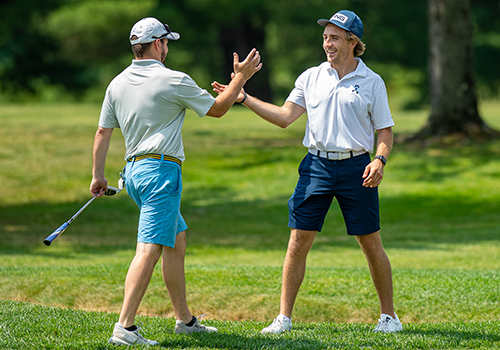 Thirty-six foursomes competed in 90-degree heat, using the bramble format, with competition holes spread out on the course. Andrew King '18, Jack Heintzelman '18, Joe Brunelle '18, and Nick Cadigan '18 won the Chancellor's Cup with the lowest overall score. Matt Harnish '13 and Kate (Rogers) Coppins '92 won the longest drive competition, which was held on the 18th hole. David Ford '91 won the putting contest.
Players ended the day with a dinner, silent auction, and raffle. The tournament was presented by Hays Companies. Jeff Burke '69, Abbot Mark Cooper, O.S.B. '71, and Mick Flynn '89 chaired the golf tournament committee. Ten members of the Student Alumni Ambassadors volunteered to assist with the raffle and the competition holes throughout the day.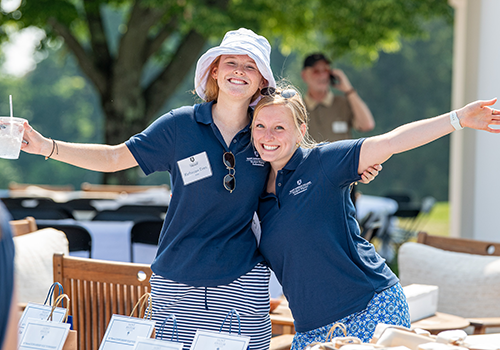 "Thank you to the Alumni Golf Committee, especially its chairs for revitalizing and enhancing this long-standing tournament," shared Patrice Russell '93, assistant vice president, alumni relations and advancement programming. "We are thrilled to be able to connect with the alumni community in person, and look forward to hosting more in person events this summer and fall."
Related Links