Five members of the class of 2022 commissioned to the United States Military
June 1, 2022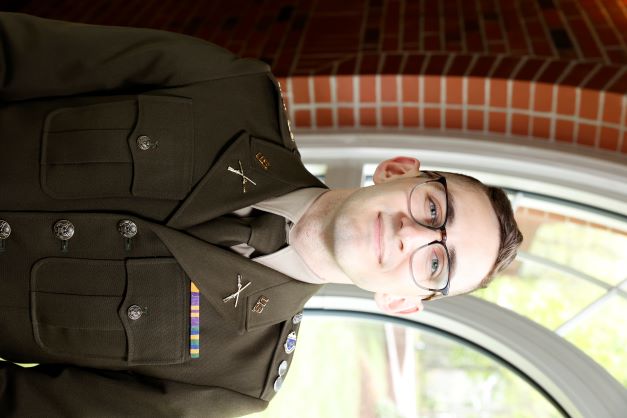 On Saturday, May 21, 2022, the same day they graduated from Saint Anselm College, five students were commissioned to serve in the United States Military. Matthew Korzec, Jacob Labounty, Caitlin Morgan, and Connor Smith were commissioned to serve in the U.S. Army during a ceremony at the University of New Hampshire (UNH). Jack Schoonmaker, who will serve in the U.S. Marine Corps, was commissioned at a ceremony on campus prior to commencement exercises.
Matthew Korzec joined the "Wildcat" Army Reserve Officers Training Corps (ROTC) Battalion based at UNH during his junior year at Saint Anselm College. While participating in the ROTC program, Korzec became an executive officer for the battalion. Korzec graduated this spring with a degree in criminal justice and Spanish. "I believe that the time I spent at Saint A's prepared me for my future," he said. Korzec was commissioned as an 11A Infantry Officer and will be responsible for leading infantry officers in various ground missions. He will begin Infantry Basic Officers Leaders Course (IBOLC) in July 2022 and attend Ranger school in January 2023. 
Jacob Labounty graduated with a degree in fine arts and secondary education. He was commissioned to the Transportation Corps of the U.S. Army on May 21, 2022.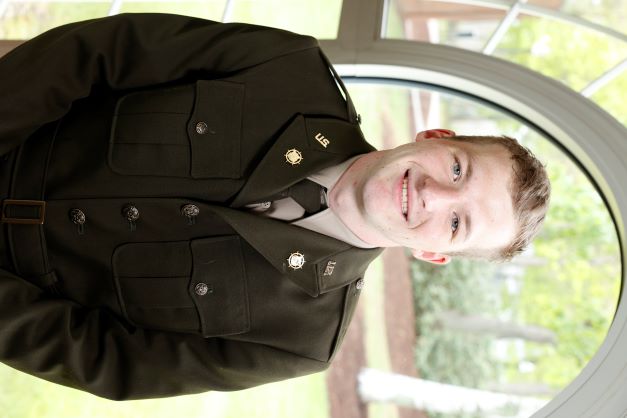 Caitlin Morgan, originally from Marshfield, Mass., graduated with a psychology major and an elementary education minor. Morgan became a member of the ROTC program during her freshman year and rose to serve as the public affairs officer for her battalion. She currently serves one weekend a month and two weeks a year as a US Army Reserve Military Police Cadet in Londonderry, N.H. After completing orders to attend the Cadet Summer Training Advanced Course in Fort Knox, Ky. for five weeks and passing an evaluation, she was commissioned as a Second Lieutenant Quartermaster Officer in the US Army Reserve
Morgan will spend four months at Fort Lee, Va. for Basic Officer Leaders Course (BOLC). Before she departs, she will work as a research assistant and barre instructor. She hopes to pursue a master's program to become a licensed mental health counselor and conduct research on intervention strategies for children or first-responder populations. Morgan says that she feels "very fortunate to be able to pursue a career in the Army while giving back to my community."
Jack Schoonmaker began his journey to becoming a Marine right out of high school.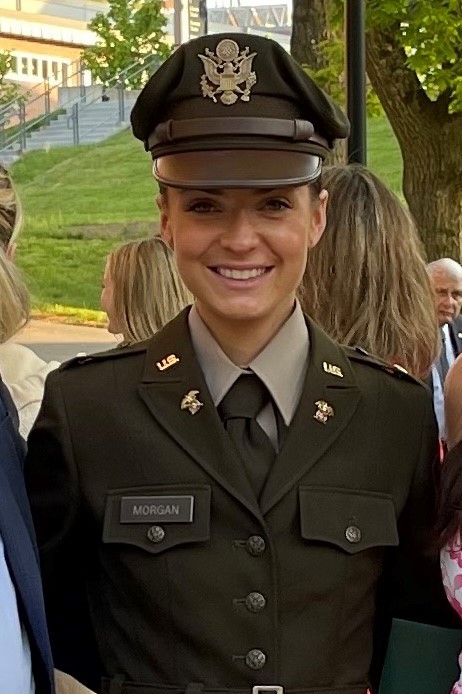 Immediately following high school graduation, he left for boot camp and completed his training in September 2018. He then went to Marine Combat Training located on Camp Geiger in North Carolina where he trained to be a Marine Corps Rifleman. He went on to graduate in January 2019 from a military occupational school located on Camp Johnson in North Carolina where he trained as an administrative clerk. He was part of an infantry company located in Plainville, Conn. that was ordered to be ready to deploy at any time. Schoonmaker shares how he was not satisfied with only being enlisted in the Marine Corps, so he went through 10 weeks of Officer Candidate School in Quantico, Va., and graduated in August 2021 eager to lead other Marines.
Throughout these experiences, he pursued the completion of a degree that would allow him the possibility of becoming a USMC Officer. Lieutenant Schoonmaker graduated from Saint Anselm College in May 2022 with a bachelor's degree in criminal justice. Schoonmaker will attend The Basic School, warfare training for Marine officers, at Quantico. After receiving his occupational job assignment and completing the necessary schooling, he will be stationed for full-time active duty and can reenlist after five to six years of service. After the Marines, he hopes to join a US federal agency.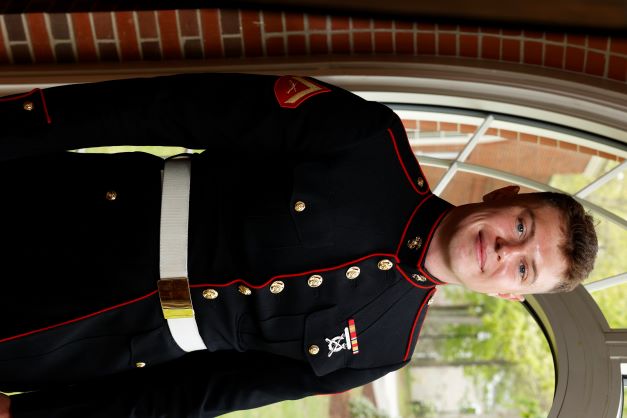 Connor Smith completed a bachelor's degree in criminal justice with a politics minor. During his time at Saint Anselm, he worked as a site coordinator for the Meelia Center and became a member of the ROTC in 2020. Smith also joined the SMP program within ROTC to drill with the 94th Military Police Company based out of Londonderry N.H. During the first semester of his senior year, Smith was Charlie Company Commander covering schools such as SNHU, Saint Anselm, Colby Sawyer, and Franklin Pierce. During his last semester, he was the battalion executive officer and second in command for the UNH Wildcat Battalion.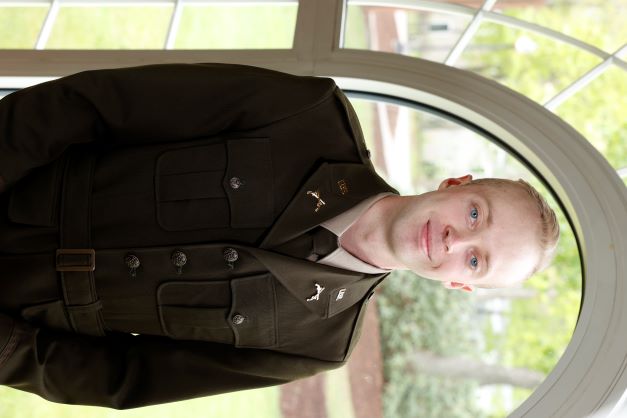 Smith will be at Fort Knox in Kentucky from June to August to support Cadet Summer Training by serving as a company executive officer. After this, he will report to Fort Leonard Wood in Missouri to attend the Military Police Basic Officer Leaders Course and then to Fort Benning in Georgia to attend Airborne school. Upon completion of his training, he will have his first duty assignment at Fort Bragg in North Carolina under the 118th Military Police Company (Airborne) where he will serve as a Platoon Leader. Smith hopes to serve with the Army Criminal Investigation Division in the future. 
 The five students commissioned to the military were among the 540 members of the class of 2022 that graduated in the 129th commencement ceremony. Additionally, 22 students became the first class to graduate with Master of Arts degrees in Criminology and Criminal Justice.
Related Links