National Honor Society for First-year Students Gives Career Preparation through Internship Program
December 15, 2021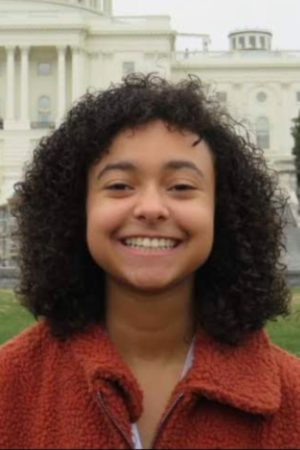 Two students have been chosen for a prominent internship opportunity in the national marketing and communication office of Alpha Lamba Delta (ALD), a national honor society for first-year students. Through the internship program, Saint Anselm students Amani Clemens '24 and Annemarie Noe '24 are gaining valuable skills in marketing and communications early in their college careers. ALD's internship program was designed to recruit undergraduate interns interested in the areas of marketing and communications (MARCOM) and diversity, equity, inclusion and belonging (DEIB), giving them early opportunities for career preparation.
"A goal as the chapter advisor is to help students develop the networks and soft skills employers want through leadership opportunities," stated Karlea Brunelle-Joiner, Ph.D., assistant dean of students and faculty advisor for Saint Anselm College's ALD chapter. "Being involved with ALD Headquarters has afforded our students with this amazing opportunity to advance and apply their knowledge on a larger scale."
Clemons, a politics major, was inducted into ALD in the spring of 2021. She'll be interning in MARCOM during the spring 2022 semester. Clemons is dedicating her time to print publications, marketing ALD to members, and continuing the #ALDSpotlightSaturday Instagram campaign.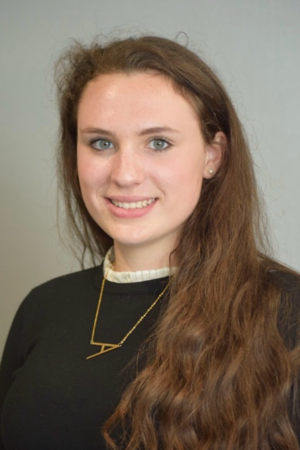 Noe, a marketing and business double major was also inducted into ALD in the spring of 2021. She completed a MARCOM internship this fall semester and will join that office again for the spring 2022 semester. Noe is focused on promoting resources and dialogue between chapters and includes the new #ALDTorchTopics Instagram series which will pose monthly discussion questions to chapters and members.
Alpha Lambda Delta announced the new internship program this fall. In addition to Saint Anselm, three additional interns come from California State University Monterey Bay and Eastern Kentucky University.
Last year, Dominique Engle '22 served as a MARCOM intern for ALD Headquarters, an International Honor Society, during their pilot program.
Alpha Lambda Delta considers memberships for undergraduates with an academic ranking in the top 20% of their class, and who maintained a 3.5 or higher grade point average during their first term or first year of study. Candidates must also demonstrate dedication to intellectual activity and service to their community.
Related Resources