Trustee Ray Rothrock named to Council on Foreign Relations
March 24, 2022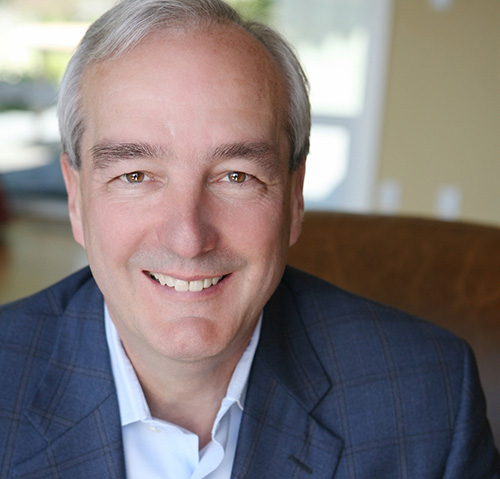 Saint Anselm College Trustee Ray A. Rothrock has been elected to the Council on Foreign Relations (CFR), a nonpartisan think tank that provides information and analysis on international affairs and U.S. foreign policy.
Rothrock is a nearly 35-year distinguished venture capitalist. He has been a member of the college's Board of Trustees since October 2020 and has been a longtime board member and former chair at Woodside Priory School in California, a Benedictine sister school to Saint Anselm.
A longtime high-tech executive and investor, Rothrock is the author of "Digital Resilience: Is Your Company Ready For The Next Cyberthreat?" a management thought leadership book that offers strategies on how to win the cyber war the world faces in today. He has testified before Congress several times, including for the Presidential Blue-Ribbon Commission on America's Nuclear Future. He joined the National Technology Security Coalition's Board of Directors last year.
"I certainly hope I can add to the conversation and advance some smart solutions to the ever-increasing complex situation of the world," he said of his appointment to the CFR. "I'm flattered and thrilled and look forward to engaging wherever I can be of service." 
Founded in 1921, the CFR is an independent organization that serves as a resource on the international affairs and the foreign policy choices facing the United States and other countries. The goal of CFR "is to start a conversation in this country about the need for Americans to better understand the world."
Saint Anselm College President Joseph A. Favazza, Ph.D. praised Rothrock's appointment to the CFR, saying he is sure to have a meaningful impact at this crucial moment in history.
"As international tensions increase, the Council on Foreign Relations' expert analysis will be needed more than ever to inform U.S. foreign policy," he said. "Ray's expertise in cybersecurity makes him an important contributor to the work of the Council."
Rothrock holds a B.S. in Nuclear Engineering from Texas A&M University, an M.S. In Nuclear Engineering from the Massachusetts Institute of Technology, and an MBA from Harvard Business School. He had a 25-year career at Venrock, an early-stage tech investment partnership originally formed by the Rockefeller family. In that role, he invested in 53 early-stage technology companies with nine IPOs that resulted in multiple listings on the Forbes Midas List. He also founded FiftySix Investments LLC, a seed stage investment fund, and is the Executive Chairman of RedSeal, Inc. an enterprise cyber security company.
In 2013, Rothrock was a co-executive producer of the nuclear energy documentary, Pandora's Promise. In 2019, he was a co-producer of the Emmy-nominated Chasing the Moon for PBS/American Experience. He is a director of the Nuclear Innovation Alliance and The Breakthrough Institute. As a result of his advocacy for private/public partnerships for clean energy, he has served on both the Department of Energy's Gateway of Accelerated Innovation In Nuclear (GAIN) Executive Advisory Board and the Nuclear Energy Advisory Committee.  He also serves on the Advisory Council of the Columbia University Center for Radiological Research.
Related Links: