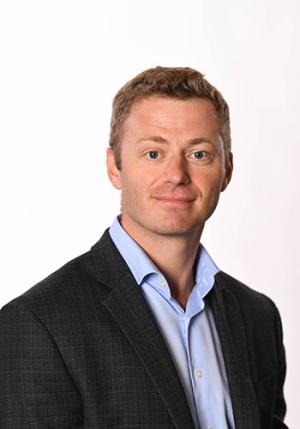 Andrew Haringer
---
Associate Professor
Education
Ph.D., Columbia University, Historical Musicology
M.A., University of Pécs, Hungary, Piano Performance
B.A., Dartmouth College, Music and History
I am a music historian and pianist who specializes in the Romantic era, and the music of Franz Liszt in particular. My research focuses on the composer's interactions with prominent figures in politics, the Catholic Church, and Romanticism, encounters that shaped his musical style in profound and interconnected ways. Likewise, my work as a musician centers on Liszt's solo piano works, especially those inspired by poetry, literature, and the visual arts. These complementary pursuits inform my teaching, in which live performances and an interdisciplinary approach show music's broader relevance within the humanities.  
At Saint Anselm I teach piano, Conversatio, and the music history and music theory sequences.  Prior to arriving at Saint A's I taught at Dartmouth, Williams, and Quest University Canada, a small liberal arts college north of Vancouver. During summers I lecture and perform for Tauck's Musical Magic along the Blue Danube, a classical music-themed river cruise. 
My research has appeared in such volumes as Current Musicology, the Journal of the American Liszt Society, and The Oxford Handbook of Topic Theory.  In 2011 I served on the chairing committee for Liszt's Legacies, an international conference held at Carleton University, Ottawa. I recently completed two chapters for Liszt in Context, forthcoming from Cambridge University Press, and am developing a book project which traces the cultural roots of such recognizable musical gestures as marches and hunting music in Liszt's music. Each chapter will focus on a different environment that informed his compositional approach: the battlefield, the countryside, the ballroom, the opera, and the church.
As a pianist, I have performed in both solo and chamber concerts throughout North America and Europe, at such venues as Manhattan School of Music, the Cathedral of Saint John the Divine, and Festetics Palace in Hungary. I have a special affinity for lecture recitals, and have presented several programs of this sort at Columbia, Dartmouth, and Saint Anselm. My interest in Liszt led me to study under Dr. Csaba Király, one of Hungary's foremost pianists, with whom I collaborated in a five-concert series in cities throughout the country. My 2018 concert in Pécs, Hungary, was praised as "mature, bold, and technically brilliant" by the Hungarian Liszt Society.