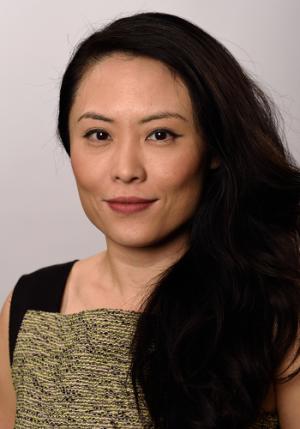 Chih-Chien Huang
---
Associate Professor
Education
Ph.D., Arizona State University, Sociology
M.S., National Taiwan University, Psychology
B.S., Tzu Chi University (Taiwan), Nursing
Population Health; Obesity Epidemic; Chinese Health Disparities; Gender Differences in Health; Body Image; Body Size and Labor Market; Digital Divide; Health Behaviors; Life-Course Approach; Asian American Health. 
Professor Huang's areas of teaching are Sociology of Health/Illness, Epidemics and Society, Social Statistics, Research Methods, Aging and Health, Women and Health, and Introduction to Sociology. Professor Huang  has recived rigorous teacher development training from the T. Denny Sanford School of Social Family Dynamics at Arizona State University. She has gained a solid foundation and independent experiences for undergraduate teaching and mentoring, both online and in the classroom, to supplement her doctoral research education. Professor Huang sees teaching as an opportunity for her to pass knowledge to the next generation of leaders; she is dedicated to making knowledge accessible to all students from a variety of disciplines and cultural backgrounds.    
Professor Huang's research focuses on socioeconomic status and gender disparities in the distribution of obesity. Her studies also explore the emergence of social bias, prejudice, and discrimination associated with ever-increasing body size in China. Her most recent research project, entitled Healthy weight knowledge and body size disparities in Chinese adults, about the increase of information regarding what constitutes a healthy weight in society is not evenly acquired by socioeconomic groups; however, she argues that by narrowing knowledge gaps alone cannot completely reduce the socioeconomic differential in obesity-risk behaviors, and that the socioeconomic status-obesity gradient will endure. Her project suggests that social inequalities should continue to be treated as the most important cause of disparities in obesity.
Research Publications, Peer-Reviewed
Torres, A.S., Doran, K., Huang, C-C., Rickenbach, E. (2022). Effects of Instructor Accent on  
Undergraduate Evaluations and Learning at a Catholic College. Journal of Catholic  
Education 25(1), 23‒54 

Huang, C.C. (2019). The influence of acculturation and weight-related behaviors on  
body mass index among Asian American ethnic subgroups. In Reanne Frank (Ed.),     
Advances in Medical Sociology: Vol. 19. Immigration and Health (pp.123-144). Bingley,  
UK: Emerald Publishing Limited. 

Huang, C.C & Yabiku, S.T. (2018). Digital divide and body size disparities among Chinese  
adults. Demographic Research 38(4), 109–126. 

Huang, C.C. (2016). Healthy weight knowledge and body size disparities in Chinese adults.  
American Journal of Health Behavior 40(5), 545−554. 

Huang, C.C., Yabiku, S. T., Ayers, S. L., & Kronenfeld, J. J. (2016). The obesity pay gap:  
gender, body size, and wage inequalities. A longitudinal study of Chinese adults, 1991− 
2011. Journal of Population Research 33(3), 221−242.  

Huang, C.C., Yabiku, S. T., & Kronenfeld, J. J. (2015). The effects of household technology on  
body mass index among Chinese adults. Population Research and Policy  
Review 34(6), 877−899.