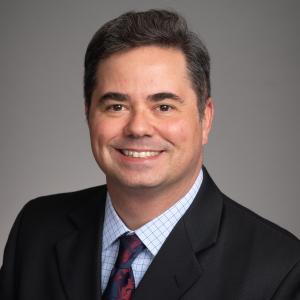 Christopher Galdieri
---
Professor
Education
I am a native of Scranton, Pennsylvania and received my undergraduate degree from Georgetown University and my doctorate from the University of Minnesota.
I teach a wide range of courses in American government, on topics ranging from the presidency to constitutional law to the New Hampshire primary itself; I have also taught the department's research methods course for students preparing to write senior theses. Saint Anselm's close involvement with the New Hampshire primary is not only an exciting spectacle, it's an exciting opportunity for students and faculty alike to see the inner workings of political campaigns, activist groups, and the mass media in a way that few Americans ever have an opportunity to.
Since coming to Saint Anselm, I have provided the benefit of my academic perspective to reporters from a wide range of local, national, and international news outlets, including WBZ Radio, the Christian Science Monitor, the Union-Leader, the Nashua Telegraph, WBIN, WMUR, Associated Press Television News, The Boston Globe, the Boston Herald, Canada's Sun News Network, Sky Italy, and more.
Before entering academia, I worked in government relations, as a writer for a website so far ahead of its time it went under during the Internet boom, and as a researcher at the Project for Excellence in Journalism. Prior to coming to Saint Anselm in 2011, I taught at St. Olaf College in Northfield, Minnesota.
My research focuses on the interplay between political elites and the mass public. My dissertation research examined how presidential candidates used the language of political values in their campaigns, while another ongoing project examines how candidates and interest groups use email to mobilize support.