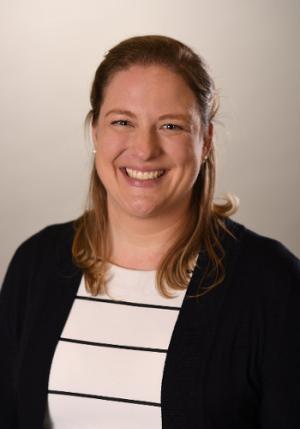 Diana Sherman
---
Associate Professor
Education
Ph.D., Educational Studies: Mathematics Education, University of Michigan, Ann Arbor, MI
M.S., Mathematics (Elementary), Central Connecticut State University, New Britain, CT
B.A., Psychology and Education, Mount Holyoke College, South Hadley, MA
Mathematics Education
Elementary Preservice Teacher Preparation
Teacher Candidate Performance Assessment
Graduate Education Course Instructor, University of Michigan, MI
Undergraduate Mathematics Course Instructor, Central Connecticut State University, CT
Third and Fourth Grade Teacher, East Granby Public Schools, CT
Gahlsdorf Terrell, D. L. & Sherman, D. (forthcoming). "Mirror of Mind: Eliciting Critical Reflection in Preservice and Novice Teachers." Action in Teacher Education.
Sherman, D. (2020) "Eliciting Student Thinking in Support of Adaptive Expertise in Teacher Candidates" Journal of Higher Education Theory and Practice. 20(11).
The Power of Teaching: Philosophical, Theoretical, and Practice Issues Associate with Teaching and Learning. Edited by Kelly Demers and Diana Sherman. Cognella.
Sherman, D.  & Miller, E. (Upcoming). "Peer Feedback as a Tool for Preservice Teacher Reflection." Association of Mathematics Teacher Educators (AMTE) 25th Annual Conference, Las Vegas, NV, February, 2022. 
Sherman, D.  "Learning to Elicit: The Development of Preservice Teachers' Eliciting Student Thinking Practice."  New England Educational Research Organization (NEERO), Annual Conference, April 30, 2021.
ED240: Principles of Teaching and Learning
ED351: Advanced Mathematics Teaching  
ED380: Theory and Methods of Teaching Elementary Mathematics
ED390: Methods of Teaching Elementary Science and Social Studies
ED432: Supervised Student Teaching
ED480: Internship in Education
ED481: Advanced Internship in Education
ED482: Advanced ESOL Internship in Education
ED490: Clinical Capstone (TCAP)
ED495: Fundamentals of Elementary Pedagogy (TCAP) 
Association of Mathematics Teacher Educators (2010-present)
American Educational Research Association (2014-present)
National Council of Teachers of Mathematics (2010-present)