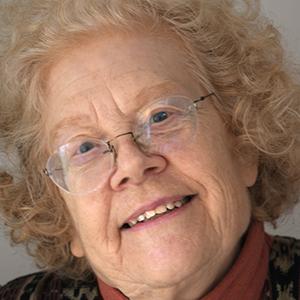 Education
M.F.A, Visual Studies Workshop, Rochester, NY
B.A., Boston University, Art History
Elsa Voelcker has a thirty-year career teaching photography at Saint Anselm College in Manchester, New Hampshire and Franklin Pierce University in Rindge, New Hampshire.
She received her B.A. in art history from Boston University and went on to study photography with Lee Broman at the Museum of Fine Arts School in Boston and later with Nathan and Joan Lyons at the Visual Studies Workshop in Rochester, New York while acquiring an M.F.A. with a minor in history of photography through SUNY Buffalo.
Website: www.elsaphoto.com
Her interest in documentary and portrait photography has always been evident. While in graduate school she produced a book, A Heritage, containing 36 photographs and text about the life of her grandfather, Henry G. Rogers. Despite the growth of digital photography, she has continued to practice traditional silver photography because of her love of the reflective quality of silver producing a series of portrait, Piercing Images, the body as Canvas. However, the lure of color has her practicing and teaching digital photography, as well.
The shows she has participated in lately are:
Solo Exhibitions
2021 Thoreau Gallery, Franklin Pierce University, Rindge, New Hampshire, A Life's Work, 50 Years in Photography
2012 Peterborough Art Academy & Gallery, Peterborough, NH Portraits of Flowers 
2011 Hancock Library Gallery, Coming Full Circle, Hancock, NH
2011 Sharon Arts Gallery, Elsa Voelcker Photography, Peterborough, NH
2010 Starving Artist Gallery, Keene, NH Piercing Portraits, artist talk
Selected Group Exhibitions and Publications
2021 Through the Eye, Women in Photography, Womens Work, Poughkeepsie, N.Y. juried Covid Creations, Jaffrey Civic Center, Jaffrey, New Hampshire
2020 Sitka Gallery online juried show Glimmer, Shirley, Massachusetts Jaffrey Civic Art Center, A Closer Look, Jaffrey, NH, juried - Honorable Mention
2019 Twiggs Gallery, Busting Out: Powerful Women, Boscowan, NH Zavos Restaurant, New York City,N
2017 Thorne-Sagendorf Gallery, Keene, New Hampshire, Biennial Regional Jurors' Choice Competition
2016 Great Bay Community College, Gateway Gallery, At Large, Portsmouth, New Hampshire - juried
2016 Townsend, Meetinghouse, In the Beginning, Townsend - juried.
2015 Fitchburg Art Museum, Inner Ressonance, Fitchburg, Massachusetts Pease Public Library, WCA/NH Twenty Years: A Celebration, Plymouth, NH
2012 Portrait of Howard Zinn published in, A Life on the Left
Collections
Currier Art Museum, Manchester, New Hampshire
International Center for Photography, New York City, New  York.
George Eastman House, Rochester,New York
Peter Palmquist, Arcata, California
Visual Studies Workshop, Rochester, New York