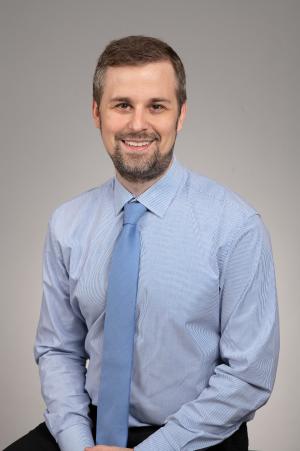 Jeffrey Wiebe
---
Assistant Professor
Education
2019 - Ph.D., Marketing, Queen's University
2013 - M.Sc., Marketing, University of Lethbridge
2011 - B.Mgt., Marketing, University of Lethbridge
My teaching focuses on helping students develop an understanding of the role of marketers within the corporate environment and society at large, while also gaining the practical knowledge and skills necessary for success in their careers. I aim to stimulate students' inquisitiveness, encouraging them to question assumptions and engage in reflexive thinking. I expect students to leave my classroom with a greater understanding of the practical work of marketing and how this work is impacted by the interplay between marketers, consumers, and society. 
Courses taught:
MK 231 - Principles of Marketing
MK 232 - Integrated Marketing Communications
MK 234 - Ethical Questions in Marketing
MK 331 - Marketing Management
MK 332 - Marketing Research
My research focuses on illuminating how a range of market actors - including marketers, consumers, and governments - work to promote, defend, disrupt, and resist market arrangements. In exploring these phenomena, I gravitate toward interpretive research methods that allow for rich contextual development and foster deep understanding.