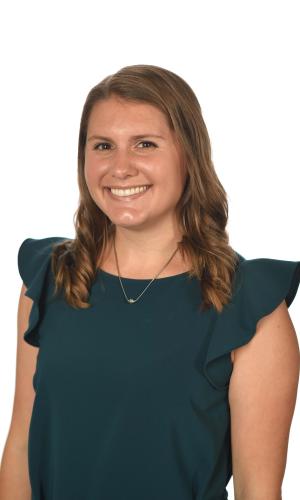 Jennifer Pace
---
Associate Professor
Education
2018 - University of Connecticut
2013 - Saint Anselm College, Biochemistry
The Pace lab has been awarded a NH-INBRE research grant for FY21 and FY22, for a project titled 'Synthesis and Evaluation of Flufenamic Acid Analogues for Hippo Pathway Inhibition'.  This grant ($200k+) will provide money for supplies, new equipment including - an iBright CL750 Imaging System and Schrodinger Computational Docking Software, and money to fund student research stipends.
---
My research interests lie at the interface of chemistry and biology.  More specifically, I am interested in using small molecules to study biological pathways involved in disease. Students who join my laboratory will obtain an interdisciplinary research experience and will learn a wide range of laboratory skills spanning synthetic organic chemistry, biochemistry, and molecular biology.  
Synthesis and Evaluation of Small Molecules for Hippo Pathway Inhibition
The Hippo signaling pathway is a phosphorylation cascade that plays a crucial role in cell and tissue homeostasis.  Dysregulation of the Hippo pathway results in uncontrolled cell proliferation and tumorigenesis primarily associated with liver, breast, and pancreatic cancers.  The overall goal of this project is to develop potent and selective small molecule inhibitors targeting the Hippo pathway.  These small molecule inhibitors will serve as tools for further exploring the role of the Hippo pathway within cancer and eventually may serve as potential chemotherapeutic agents.
CH130: General Chemistry
CH220: Forensic Chemistry & Laboratory
LC270:  Quantitative Analysis Laboratory
CH251:  Reaction and Mechanism
BI346:  Pharmacology