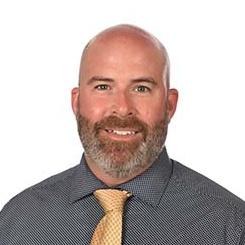 Joseph Deleault
---
Director, Dana Center
Education
Bachelor's degree in Music. Plymouth State University
Joe Deleault is an award-winning international performer, composer, and session pianist.
Recording credits include Jon Bon Jovi, Carly Simon, Joan Osborne, Natalie MacMaster, Mighty Sam McClain, CJ Chenier, and many more.
His television and film credits include Grown Ups II, Dawson's Creek, PBS's Roadtrip Nation, NH Chronicle, Time and Charges, Heavenly Angle, and many more. His music composed for stage credits include On Golden Pond, Political Suicide, POEms, Shakespeare's the Tempest, Hamlet, A Midsummer Night's Dream, and many more.
Joe's piano can be heard nightly on the opening theme to NH Chronicle on ABC. His recent projects include work with academy award-winner Ernest Thompson, filmmaker Ken Burns and StoryFirst.
Joe recently won the 2022 Telly Award.