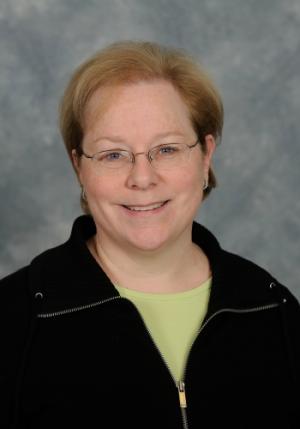 Kathleen Flannery
---
Professor & Department Chair
Education
Ph.D. 1993. Brandeis University. Psychology.
Kathleen Flannery joined the faculty of the Psychology Department at Saint Anselm College in 1995, after completing two years as a Research Assistant Professor at Dartmouth Medical School. She earned her Ph.D. in Psychology from Brandeis University in 1993 and her A.B. in Psychobiology from Smith College in 1984.
Dr. Flannery's research examines cognitive abilities such as attention and memory, including psychophysiological measures such as brainwaves. Dr. Flannery's work has been supported with grants from the Fund for the Improvement of Postsecondary Education, National Science Foundation, Helen V. Brach Foundation, and New Hampshire-INBRE. Professor Flannery has published her research in journals such as Child Neuropsychology, The Journal of Learning Disabilities, and Cortex. Her many presentations at national (Society for Neuroscience) and regional (Eastern Psychological Society) conferences are the result of research conducted with her students in the NeuroCognition Laboratory. Dr. Flannery leads the Design Thinking initiative at the College with Dr. Frutos-Bencze (Economics & Business Department) to inspire students' creative confidence as they engage in design thinking methods to  address challenges we face today in areas such as education, health, and the environment.