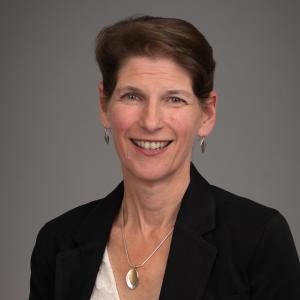 Kelly E. Demers
---
Professor & Department Chair
Education
Ph.D. - Curriculum and Instruction, Boston College, Chestnut Hill, MA
M.Ed. - Creative Arts in Learning, Lesley University, Cambridge, MA
Bachelor of Music - Vocal Performance, New England Conservatory of Music, Boston, MA
Critical Multicultural Education
Education of Multilingual Learners
Race and Education
Arts Integration
Lecturer, University of New Hampshire, Department of Education
Teacher Education Specialist and Mentoring and Induction Coordinator, Brandeis University, Department of Education
Somerville Public Schools Teacher, Sixth grade, Fourth grade, and music specialist
Viesca, K. M., Gray, T., Masterson, J., Demers, K. E., Dray, B., Nguyen, D., Terrell, K., Guzman, M., & Pollard-Durodola, S. (2020). Content Teacher Ideologies and Perspectives on Multilingual Learners. Accepted chapter for Effective Teacher Preparation for Content Teachers of Multilingual Learners: International Perspectives.
Demers, K. E., & Scheopner Torres, A. (2020), "Aren't I Great!": The Tale of a Self-Presumed Heroic Becky. In C.E. Matias (ed.), Surviving Becky(s): Pedagogies of Whiteness and Gender. New York: Lexington Books.
Demers, K. E., (2020)  Building a Conceptual Framework: Racial Ideologies and Teaching Practice." Taboo: Journal of Culture and Education 
Demers, K. E., (2016) The Racial Geography of Teaching: A Framework for Helping White Preservice Teachers Understand the Impact of Racial Ideologies in the Classroom. Multicultural Education 24(1), p. 2-11.
Cochran-Smith, M., & Demers, K. E., (2008) How Do We Know What We Know? Research in Teacher Education. In M. Cochran-Smith, S. Feiman-Nemser,  J. McIntyre. (eds.), and K. Demers, (associate ed). The Handbook of Research on Teacher Education: Enduring Issues and Changing the Contexts 3rd Edition (pp.1009-1016). New York: Lawrence Earlbaum/Routledge.
Cochran-Smith, M., & Demers, K. E. (2010) Research and Teacher Learning: Taking and Inquiry Stance. In O. Kwo (Eds.). Teachers as Learners: Critical Discourse on Challenges and Opportunities (pp.13-43). Hong Kong: Comparative Education Research Center.
ED240: Principles of Teaching and Learning
ED250: Integrating Art and Creativity into the Classroom
ED255: Multicultural Perspectives on Public Schooling in the United States
ED446: Methods of Teaching English Speakers of Other Languages
ED360: Meeting the Needs for the English Language Learner
American Educational Research Association, 2003-present
New England Educational Research Association, 2004-present
National Association of Multicultural Education, 2013-2014
Teachers of English to Speakers of Other Languages International, 2013-2014
Principle Investigator: Robert Noyce (NSF) Capacity Building Grant (2018-2019)