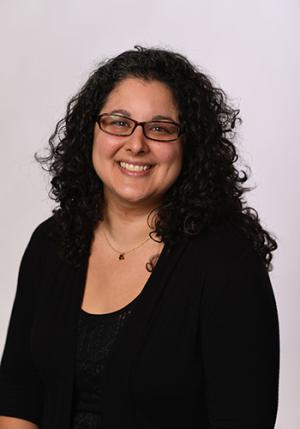 Molly Lozeau
---
Music Administrator
Education
M.M. Collaborative Piano, Boston University
B.M. Piano Performance, Butler University
Ever since I discovered the piano at age ten, music blossomed into something I wanted to explore for the rest of my life. Music also blossomed into something I wanted to help others explore. I actively strive to perform and teach at a high, professional level. Through my regular performing, I become a more flexible, experienced teacher.
In addition to my studio at Saint Anselm College, I teach piano to music education majors at Southern New Hampshire University, where I also developed the piano proficiency curriculum. There, I accompany the students and the choir in final semester performances. For the past two years, I have also presented faculty lecture recitals with my colleague, the soprano Lindsay Rinaldi Stern.
For three years, I taught students from ages 5 through 15 at the Nashua Community Music School.
I am the Music Director at First Church Unitarian in Littleton, MA. Prior to that, I accompanied the choir at Arlington Street Church in Boston for six years. My duties now include directing and accompanying a 25-voice choir as well as playing hymns and solos on piano and organ throughout the weekly Sunday services.
I started accompanying choruses in high school. For the past three years, I have been accompanying the Concord Chorale. Playing with choirs exposes me to many different types of music and it requires me to read four parts simultaneously - an intellectual workout I enjoy.
As I worked on my focus in collaborative piano under Shiela Kibbe at Boston University, I was able to take advantage of a variety of opportunities. In 2007 and 2008 I worked as a staff pianist at the Boston University Tanglewood Institute in Lenox, MA. Along with learning a vast amount of standard repertoire, I coached one-on-one with student musicians and highly talented performers in the areas of clarinet, saxophone, flute, and voice. I also attended SongFest at Pepperdine University in Malibu, CA, where I coached singers under the guidance of Martin Katz and Rudolf Jansen, as well as composers John Harbison, Jake Heggie, and Ricky Ian Gordon. I collaborated with Boston-based groups OperaHub and Guerilla Opera for four years, coaching singers in world premiere works.
In 2009 I attended the Oxford Lieder Mastercourse in Oxford, England with soprano Rebekah Alexander. This week-long seminar included masterclasses with famed collaborative pianists such as Malcolm Martineau, Roger Vignoles, and Eugene Asti, plus performances in historic recital halls.
For three years I played at the Boston Ballet Institute in Boston, learning traditional ballet steps and honing my improvising skills. I also have provided live music for Royal Academy of Dance tests at the New England School of Dance and Dance Steps in Manchester, NH.
I am a founding member of the Open Aire Ensemble, along with flutists Rebecca Jeffreys and Marjorie Bollinger-Hogan; our concerts explore contemporary music by living composers. I also perform with Opera North and the Boston-based Opera To Go, which brings short opera experiences through interactive outreach to students in grades 1-8.
I live in Milford, N.H. with my wonderful husband and baby daughter.