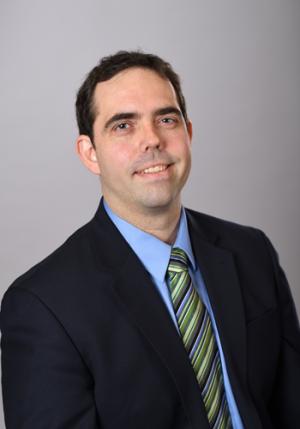 Education
Ph.D. Columbia University
M.M. Florida State University
B.A. Dartmouth College
As a music historian, I research nineteenth-century French and Italian opera, but I am also trained as a lyric tenor and have performed many operatic roles throughout Europe and the U.S. My teaching integrates both of these aspects of my musical identity. In class, I guide discussions with listening exercises, and I also encourage students to lead, through group work and individual presentations. I incorporate live performance in the classroom, in addition to taking students on field trips to music concerts in the greater Boston area. I also believe that what I learn through research informs my teaching by allowing me to link the history of music to a broader cultural context and to engage musicians and non-musicians alike. I believe that every student, from beginners to those with more expertise, can learn to hear, understand, and appreciate music in new and more nuanced ways.
I am currently working on a book that explores female vocality and coloratura-a particularly virtuosic and specialized singing style. My study of the French soprano Caroline Carvalho was recently published in the Cambridge Opera Journal and my article on social dance and the performance of femininity in Second Empire France is forthcoming in the journal 19th-Century Music. My essay on operatic mad scenes in the era of Jean-Martin Charcot, is forthcoming in a volume on sopranos and technology. I have also written entries for The Cambridge Verdi Encyclopedia and book reviews for Current Musicology and Music and Letters. My research focuses on opera, but also reveals continuing interests in historical performance practice, singers and singing, gender, madness, dance, and technology.
As a lyric tenor, I have performed the title roles in Gounod's Faust and Massenet's Werther, Rodolfo in La Bohème, Ferrando in Cosí fan tutte, Nemorino in L'Elisir d'Amore, Kaspar in Amahl and the Night Visitors, and Acis in Handel's Acis and Galatea. I have performed with companies such as the Natchez Festival of Music, Opera North, Raylynmor Opera, Regina Opera, Center Stage Opera, Brooklyn Repertory Opera, Amadeus Opernensemble (Salzburg), Eastern Festival Opera, and the Irvington Music Festival. In concert, I have performed as tenor soloist in works such as Handel's Messiah, Mozart's Requiem, and Saint-Saëns' Christmas Oratorio, as well as several Bach cantatas. Most recently, I presented a recital as part of the Fine Arts Series at St. Anselm's Alva de Mars Megan Chapel Art Center.
I have conducted choirs at Columbia and Dickinson College in performances of early and new music, as well as standard works such as Haydn's Nelson Mass, Vivaldi's Gloria, Mozart's Vesperae solennes, and Pergolesi's Stabat Mater. I also co-founded Morningside Opera, a company dedicated to challenging the boundaries of opera, and praised in the New York Times for its "bold imagination and musical diligence that marked this company as one to watch."
Before arriving at Saint Anselm College, I taught at Dickinson College, Columbia University, and Florida State University. I now live in Manchester, NH with my wife, Karen, and our son, Tommy.
Vocal Virtuosity: The Origins of the Coloratura Soprano in Nineteenth-Century Opera (Oxford University Press).