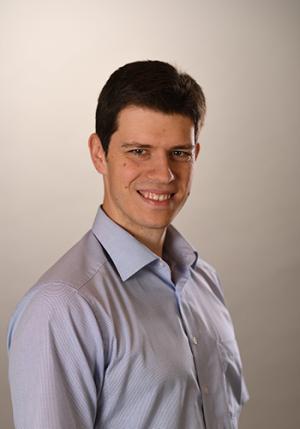 Stephan Unger
---
Associate Professor
Education
2014 - Diploma, Jazz Piano, Prayner Conservatory, Vienna
2011 - Doctor, Finance, Vienna University of Economics and Business
2007 - Magister, Management Science, Vienna University of Economics and Business
I am currently Assistant Professor in the Department of Economics and Business here at Saint Anselm College. During my studies at Vienna University of Economics and Business I worked fulltime for a Brokerage company. After graduating, I started working in the Markets & Investment Banking Division of UniCredit as a corporate fixed-income structurer for several years. I then completed my Doctorate at Vienna University of Economics and Business while attending the London Graduate School of Mathematical Finance at Imperial College London. Further, a few years later I completed my Jazz piano studies at Prayner Conservatory Vienna. Currently I am also CEO of an algorithmic FX-trading company which specializes in automated trading systems, as well as an active member of the World Energy Council (WEC) and board member of the Young Energy Professionals Program of the WEC Austria.
Due to my practical experience I try to teach hands-on examples in class. Although it is important to learn the theory behind it, it is even more important to be able to apply theoretic knowledge to real world problems. Further, my teaching approach strives not only at solving particular text book problems, but also at gaining the ability to find ways of solving new problems.
My research interests encompass various fields of finance. I am specialized in various areas of trading such as equity- and FX- trading, or High Frequency Trading. I am conducting a lot of research in market microstructure, behavioral finance and derivatives modelling. Further I am working on macro-economic models which describe the functionality of our economic framework and the relationship between capital markets and real economy.