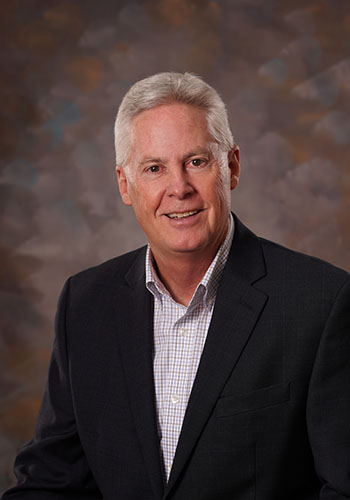 Education
1988 - Ph.D., Loyola University of Chicago
Research Interests and Background

Gary Bouchard specializes in early modern lyric and narrative poetry. In addition to publishing numerous articles on a variety of 16th and 17th century poets, including Edmund Spenser, Robert Southwell, John Donne, George Herbert, and John Milton, Dr. Bouchard has published three books: Colin's Campus: Cambridge Life and the English Eclogue (2000), Southwell's Sphere: The Influence of England's Secret Poet (2018), and Twenty Poems to Pray (2019). Gary has also cultivated a scholarly interest in Gerard Manley Hopkins. Since coming to the College in 1987, Gary has served the College and the wider community in a variety of capacities, including a five-year term as the College's Executive Vice President from 1998 to 2003. He is currently the founding Executive Director of the Gregory J. Grappone Humanities Institute at Saint Anselm and serves as on the Board of Directors of New Hampshire Humanities. Each April 23rd he hosts the campus's traditional reading of all of Shakespeare's sonnets.

Teaching

Dr. Bouchard teaches Studies in Renaissance Literature, Shakespeare, The Sonnet, and the Metaphysical Poets. He also teaches First Year Writing, Advanced Composition, Conversatio, and Introduction to Literary Studies, Public Speaking, and Robert Frost.