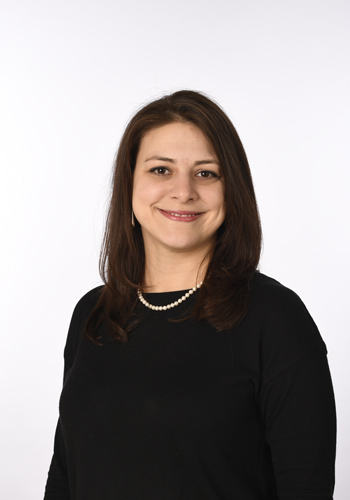 Contact
---
+1(603) 641-7137
Goulet 2113
Education
2009 - Ph.D. University of Colorado. Physical Chemistry
2004 - B.S. Kings College, Wilkes-Barre, PA.
Courses Taught

I teach a variety of courses within the Chemistry Department at Saint Anselm. In recent years I have taught General Chemistry, Physical Chemistry, and Instrumental Chemistry, as well as their corresponding labs. These courses are required for many of our science majors, and an integral building block to the Chemistry major.

Also, I regularly teach a non-majors course (designed for Education Studies majors but open to all majors) called Integrated Science: Road Trip Science and is based around National Parks and travel. This course recently spawned a blog of interesting news-related science stories as a resource for those students.

Research

My research interests are fairly broad and fall into three categories. Students have been an integral part of various projects associated with these interests.

Understanding the reactivity of ions in the gas phase

My collaborations with the Air Force Research Laboratory and the University of Colorado focuses on studying kinetics and thermochemistry of gas phase ion-neutral reactions. General reactivity studies can identify reaction mechanisms and products of novel species. Thermochemical information, such as electron affinities, proton affinities, and gas phase acidities, can also be determined. The atmospheric implications of these processes can be determined by using these equations in larger atmospheric models.

Identification and quantification of organic compounds in archeological samples

Organic compounds are present in all living things. Identifying and quantifying compounds found in archeological samples can help characterize an archeological site. Several soil samples from various dig sites in Italy, including Orvieto, are being studied.

Science behind an arson investigation

A collaboration with an agent at the Bureau of Alcohol, Tobacco, Firearms and Explosives and Professor William Ryerson (Biology Department) has resulted in a variety of projects studying fire dynamics and arson investigation. These projects include, but are not limited to, witness reliability, fire initiation dynamics, and heat release rate information.




Student and Community Involvement

I am the advisor of the Saint Anselm Chemistry Club. This club has been recently recognized by the American Chemical Society as a Student Chapter. Our students have opportunities to travel to present research at meeting, volunteer at local high schools, assist in Science Olympiad, and tutor - to name a few things. I am also the New Hampshire Science Olympiad State Director. For more information about Science Olympiad, please visit the our website or contact us!