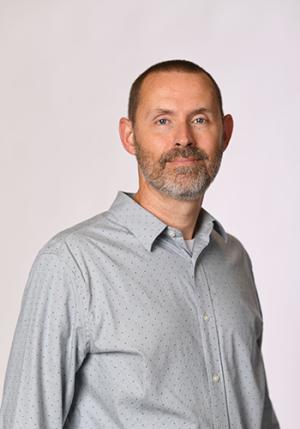 Andrew Moore
---
Robert E. Jean Professor of History and Government
Education
2000 - Ph.D., University of Florida, Gainesville
1994 - M.A., University of Tennessee, Knoxville
1991 - B.A., University of the South, Sewanee
My research interests focus on the religious, racial, and political history of the twentieth-century American South.  My own historical curiosity has led me to explore how people who come from different religious and racial backgrounds get along (or don't get along).  My book, The South's Tolerable Alien: Roman Catholics in Alabama and Georgia, 1945 - 1975, was published by Louisiana State University Press in 2007.  This book explored the place of Roman Catholics in the so-called Bible Belt during the rise of the civil rights movement of the 1950s and 1960s.  An overwhelming minority in the Protestant South, white Catholics' response to the struggle for racial justice was sometimes complicated.  Many white Catholics supported the civil rights movement, but many others were opposed to attempts to bring about racial integration.
Since that book was published, I have explored southern Catholicism in more depth.  I have participated in a research project at the University of Notre Dame, in which I have engaged in a close study of an African-American parish in Atlanta, Georgia.  The purpose of that study was to explore the long-term impact of the Second Vatican Council on local parishes and to determine how the Council interacted with local events and affected how people lived their lives.  In addition to that project, I have also been at work on a biography of former president Jimmy Carter.
I teach a variety of courses in American history, including an introductory survey of the U.S. Presidency, Contemporary America (1945 - present), American Labor History, the American Civil Rights Movement, and the New South.  I also am the director of the American Studies program, and I teach the Introduction to American Studies course.