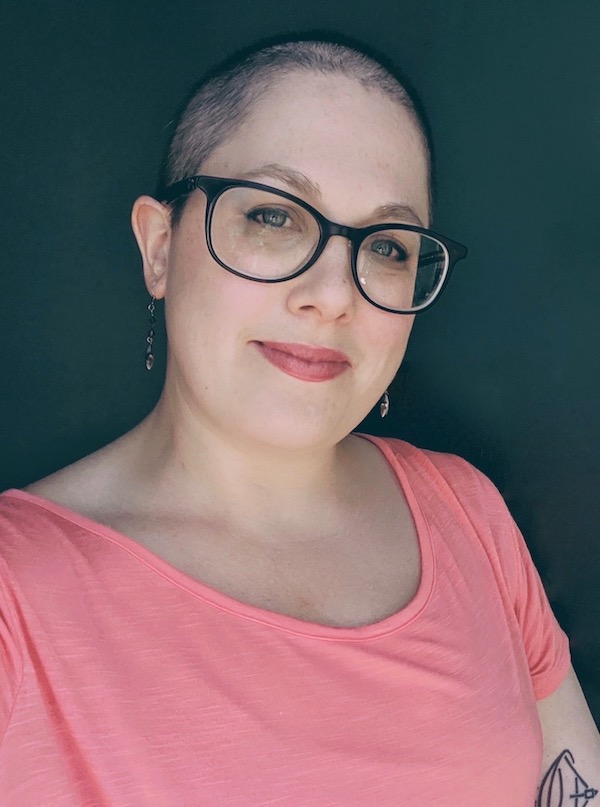 Education
Ph.D. in Astronomy, 2012 University of Virginia
MS in Astronomy, 2007 University of Virginia
BA in Physics, 2005 Lycoming College
Biography

Dr. Nicole Gugliucci is an astronomer and education researcher with a background in radio astronomy instrumentation and a passion for sharing the Universe. She is an assistant professor of physics at Saint Anselm College in Manchester, New Hampshire. In addition to teaching introductory and advanced physics and astronomy, Dr. Gugliucci gives talks on campus and with local groups about radio astronomy, citizen science, and the convergence of science and science fiction. At night, she can often be found leading constellation tours and telescope observing sessions at the college's observatory. Her current work focuses on recruiting secondary education teachers from the ranks of the college's STEM majors through authentic teaching experiences. She also teaches science to pre-service elementary teachers and studies the motivations of citizen scientists.

Research and Scholarship

I seek to blend teaching and research to investigate better ways to teach the physical sciences and bring students into research projects from an early stage. I am also engaged in efforts to recruit and retain new STEM teachers, particularly in physics, an area which has a critical nationwide shortage.

Active Projects:

Co-PI of "Blazing the Trail for STEM Teachers," an NSF Noyce capacity building project. Mainly focused on determining how an early teaching experience can change STEM student attitudes toward teaching as a career.
Mentoring student research projects on double star astrometry.

Other interests include radio astronomy instrumentation, citizen science, active galactic nuclei, and astronomy and physics education research.

Teaching

At Saint Anselm, I teach introductory and upper level astronomy and physics courses using a variety of active learning techniques. I am also particularly interested in reaching pre- and in-service science teachers with interesting content and strategies for teaching science.

I manage the college's Izart Observatory which is primarily used for teaching and outreach. Students in introductory astronomy learn to use 8-inch Dobsonian telescopes, and visitors from campus or the public are invited to view the cosmos through one of our many telescopes, both historic and new. The Izart Observatory is also now the site of a RadioJove antenna, built by college and local high school students, which can detect flares from Jupiter and the Sun.